Project Submission
Please be prepared to answer all questions in the project portal in one sitting as work cannot be saved. Please download the Portal Questions document below to use as a guide to gather the information needed for your submission. The project portal will close at 5:00 pm on November 17th, 2023. Project submittal to the portal is not a guarantee of approval. Project selection is anticipated to take place in Spring 2024 with the Indiana Economic Development Corporation (IEDC).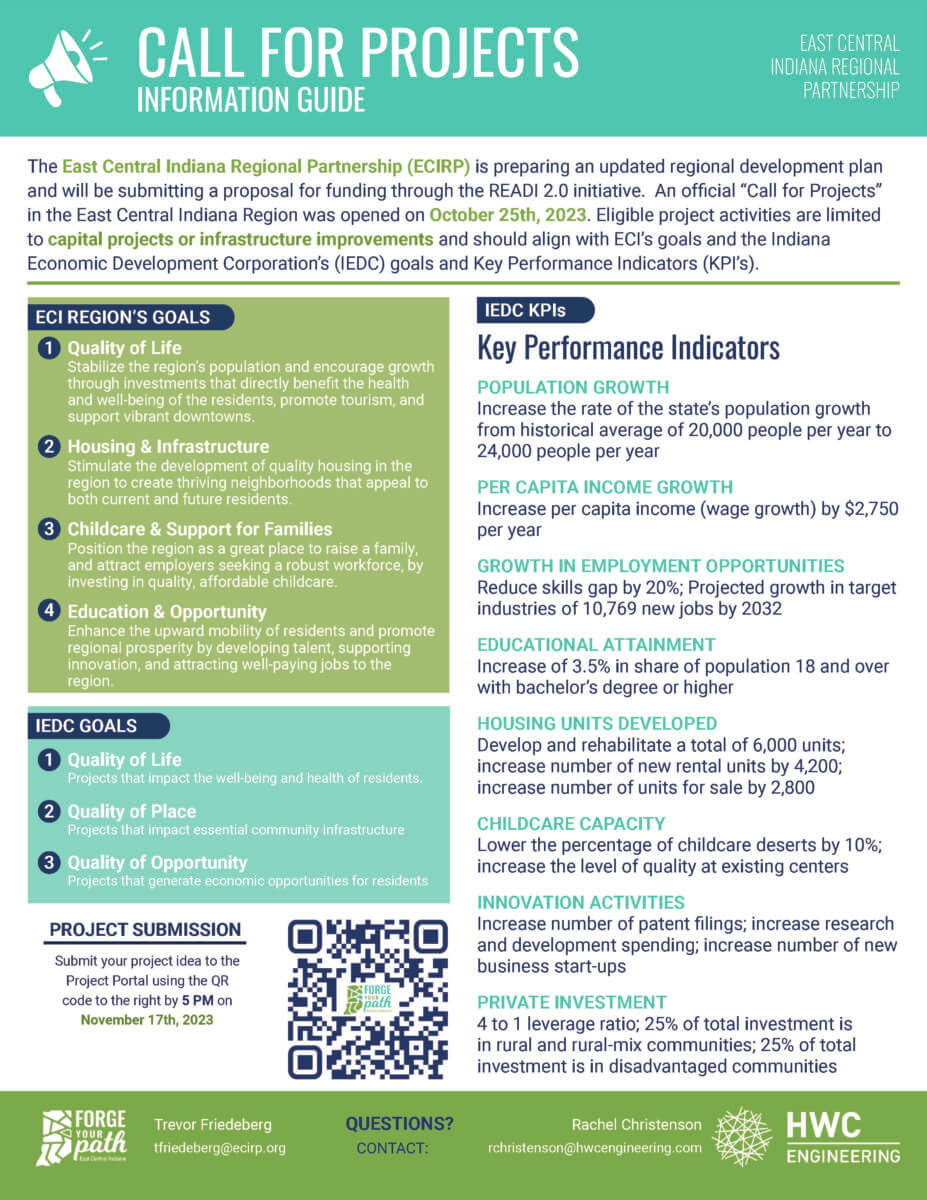 Portal Submission Assistance
Application Guidance & KPI's
For information on the IEDC's READI 2.0 application and KPI's to help with your submission, please see the document below.
Contact Us
For more information on East Central Indiana's READI program, please reach out to Trevor Friedeberg at tfriedeberg@ecirp.org.