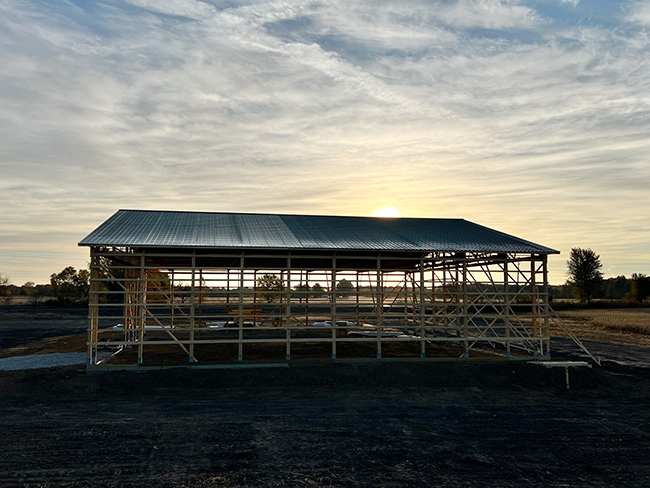 Careers
Henry County Ag & Energy Cooperative Breaks Ground on New Building
November 9, 2022
Indiana-based agriculture and energy cooperative Co-Alliance recently broke ground on a loadout building in Mount Summit.
The $1.5 million investment will provide faster, more efficient, and environmentally friendly product distribution to farmers within a 25-mile radius of the facility. Herbicides, insecticides, and fungicides will all be housed and distributed through this facility. The building is projected to be completed by March 2023.
For more information, visit Co-Alliance.