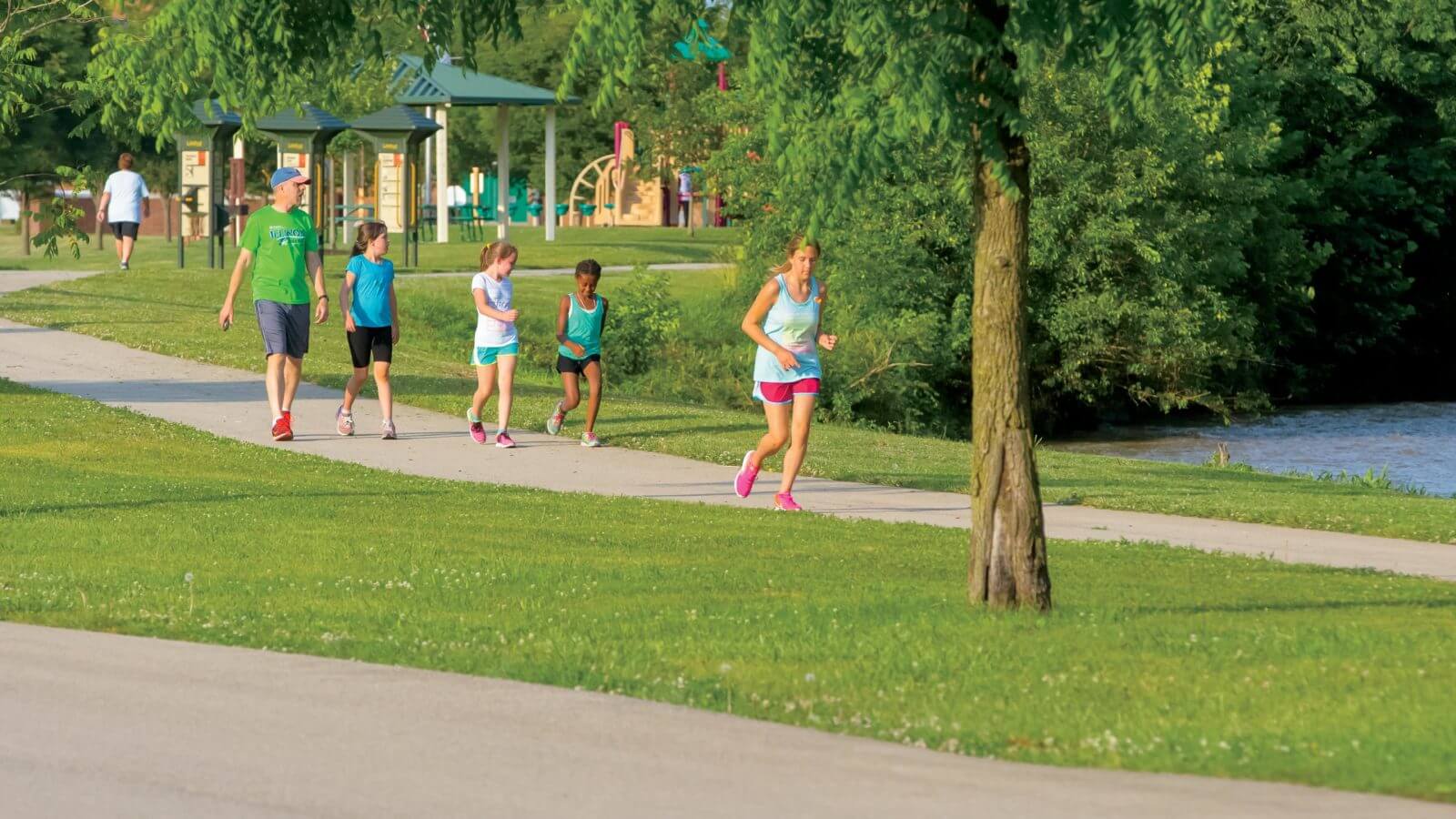 Living in East Central Indiana
Have you heard the phrase "Hoosier Hospitality?" It's that connection to the community. It's the sense that you belong here and – if you're new to the area, you're welcome here, too. You can be a big fish in a small pond, a small fish in a small pond, or even the cat tails in the pond! It's a community where you can be part of something bigger. Once you're in East Central Indiana, you're part of our family forever.
Thinking about putting down roots in ECI? You'll get a lot of bang for your buck. Indiana has an affordable cost of living, so your money will go further and you can actually afford a home here. You'll have room to design the life you want, you'll have less competition for the opportunities you've been dreaming of, you can continue your education, you could open that business someone once told you was a "crazy idea", you can volunteer, you can find your fit, you can kick back and relax, you can travel, you can make memories, and you can leave a legacy. It's easy to call ECI home.
Ready to see everything ECI has to offer? Check out our interactive map. And take a look at the latest East Central Indiana Livability magazine – our annual quality of life publication.
9 counties with endless opportunity