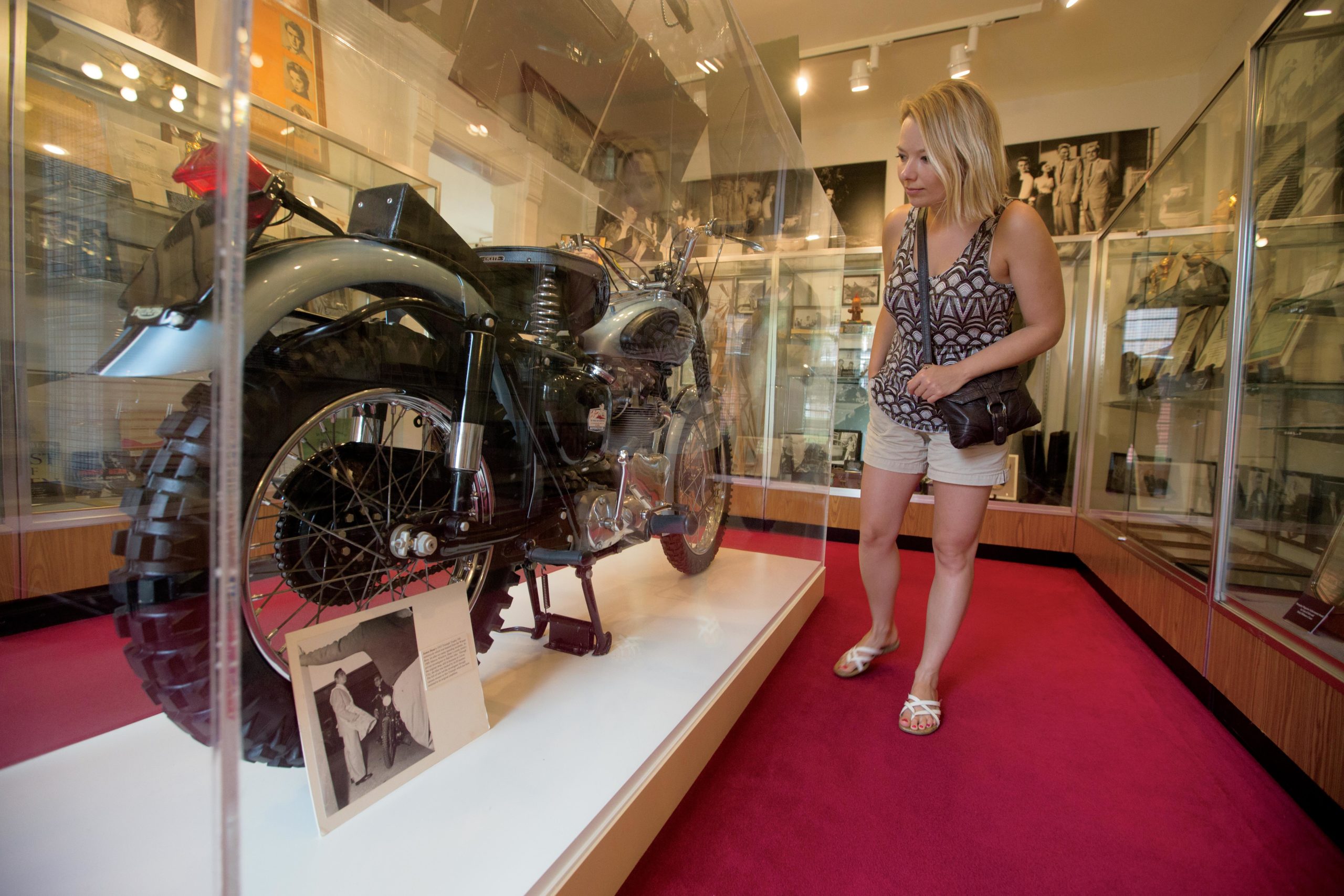 Arts & Culture in East Central Indiana
Tell us what makes your heart sing and you'll probably find it in East Central Indiana. We have theatres, museums, concert halls, symphonies, art galleries and more. If you're looking to support the arts, join in, or simply enjoy a beautiful night out, start your planning here. We're also the lucky hosts for national tours coming through this region. Be sure to check each performing arts location's website to see what's playing upcoming this season.
Ready to see what's happening? Check out our interactive ECI map.
Museums in East Central Indiana
Levi and Catherine Coffin State Historic Site
This eight-room home was the third home of Levi and Catharine Coffin in Newport now Fountain City, and it was a safe haven for hundreds of fugitive slaves on their journey to Canada. Levi and Catharine Coffin's home became known as "The Grand Central Station of the Underground Railroad." The Levi Coffin Home is a National Historic Landmark and has been named as one of the top 25 historic sites in the nation to visit.
Visit
Performing Arts in East Central Indiana
Phillipe Performing Arts Center
Located at Indiana Wesleyan University in Marion, the arts center hosts shows and concerts of several varieties.
Visit
Key Palace Theatre
Located in Redkey Indiana, the Key Palace Theatre, a member of the national Blues Foundation, stands as one of the top blues venues in the world.  A vintage 220 seat theatre features a large stage, hand-built stone columns, attached restaurant, and plenty of juke-joint atmosphere. 
Visit
Muncie Civic Theatre
Local productions of popular plays & musicals, plus kids' programs, in a storied 19th-century venue.
Visit
Cornerstone Center for the Arts
Cornerstone Center for the Arts is headquartered in a historic six-story building, originally used as a Masonic Temple, located on Main Street in downtown Muncie, Indiana. Cornerstone reaches individuals of all races, ages, cultures, socioeconomic levels, and other identities by providing arts programming, offering event rentals, and giving back to the community.
Visit
Marion Community School of the Arts
Celebrating more than 20 years of arts education and enrichment, the Marion Community School of the Arts offers over 100 classes, a pre-professional theatre company, a pre-professional dance company, a recreational dance company, a variety of private music lesson, the CSA Arts Academy-a partnership with Marion Community Schools, and the Art Scholars Program, a scholarship program for students needing financial assistance.
Visit
Civic Hall Performing Arts Center
Civic Hall is a 936 seat performing arts venue owned and operated by Richmond Community Schools.
The Proudly Presenting Series was developed to be a part of the cultural landscape improving the quality of life for the region.  It is also the home to the Richmond Symphony Orchestra.
Visit
Emens Auditorium – Ball State University
Emens Auditorium and Pruis Hall located on the campus of Ball State University presents a diverse array of guest artists, productions, and celebrities of national and international prominence who represent various genres of live performance and entertainment from traditional to the innovative.   
Visit
Art in East Central Indiana
Art Association of Henry County
Whether you are looking for a summer camp, art class, or a visit to the museum and park, the Art Association of Henry County has it all!
Visit
The Bob Ross Experience at Minnetrista
The Bob Ross Experience is a part of the Minnetrista Museum and Gardens. This experience gives you the opportunity to paint and create in the Bob Ross style, while learning more about his life and craft as well! Perfect for couples and families, this hands-on, insightful experience is for lovers of Bob Ross and lovers of art, and those interested in an immersive and fun activity.
Visit
Richmond Art Museum
RAM is the oldest cultural institution in Wayne County and the second oldest art museum in Indiana. The Richmond Art Museum is the only active public art museum housed within an active public high school in the United States.  
Visit
Arts Place Inc.
Originally named the "Portland Society for the Arts," Arts Place began in 1967 with a small film series. Today it has grown to encompass three unique centers in East Central Indiana and West Central Ohio.
Visit