What is the East Central Indiana Talent Collaborative?
Spearheaded by the George and Frances Ball Foundation with support from Ball State University's Office of Community Engagement, the East Central Indiana Talent Collaborative is made up of key stakeholders from nine ECI counties – Blackford, Delaware, Fayette, Grant, Henry, Jay, Randolph, Rush and Wayne.
We convene our region's diverse leaders, businesses, training and education providers, and nonprofits to pursue shared prosperity through equitable and dynamic talent attraction, talent development, and talent connection.  
Why does the Talent Collaborative exist?
The population projections for East Central Indiana are startling. According to industry experts, the majority of ECI counties will lose more than 10% of their population by 2050. This has a direct impact on our ability to fund public schools and attract industry.
Despite the presence of multiple post-secondary education options, ECI counties lag behind state and national averages for education attainment. As a result, many of our residents do not have access to better and higher paying jobs. Additionally, many of our region's companies struggle to find employees for increasingly complex positions.
What does the Talent Collaborative hope to achieve?
Regional stakeholders selected three high priorities for our region:
Boost population trends by 11% resulting to result in a net 0% population change by 2030.
Mobilize our learning system to increase the educational attainment of 9,000 Hoosiers by 2025.
Build upon equitable economic opportunities to increase median household income and earnings by 7.5% by 2025.
By 2022, the ECI Talent Collaborative will achieve the following goals:
Increase integration of East Central Indiana's Forge Your Path lifestyle marketing initiative across stakeholder marketing and talent attraction efforts.  
Establish regional coalitions to develop plans to increase achievement in early childhood, K-8, high school, and adult/higher education.  
Lay the groundwork for industry-specific networks to participate in regional implementation plans and develop talent pipelines in manufacturing, trades, education, healthcare, and technology.  
Define and prioritize diversity, equity, and inclusion in all talent attraction, development, and connection efforts through and beyond 2022. 
To tackle these significant challenges, we must move from disconnected thinking to interconnectedness, from silos to emergence, from isolation to relationships. We must become systems thinkers.
This process is not simple, nor fast. It will take dedication to think differently about the whole. But systems change is vital to our collective economic future. 
Interested in learning more about how your county or organization can join our collective effort to attract, develop, and connect our region's talent? Great! Send us a message.
---
What is a 21st Century Talent Region?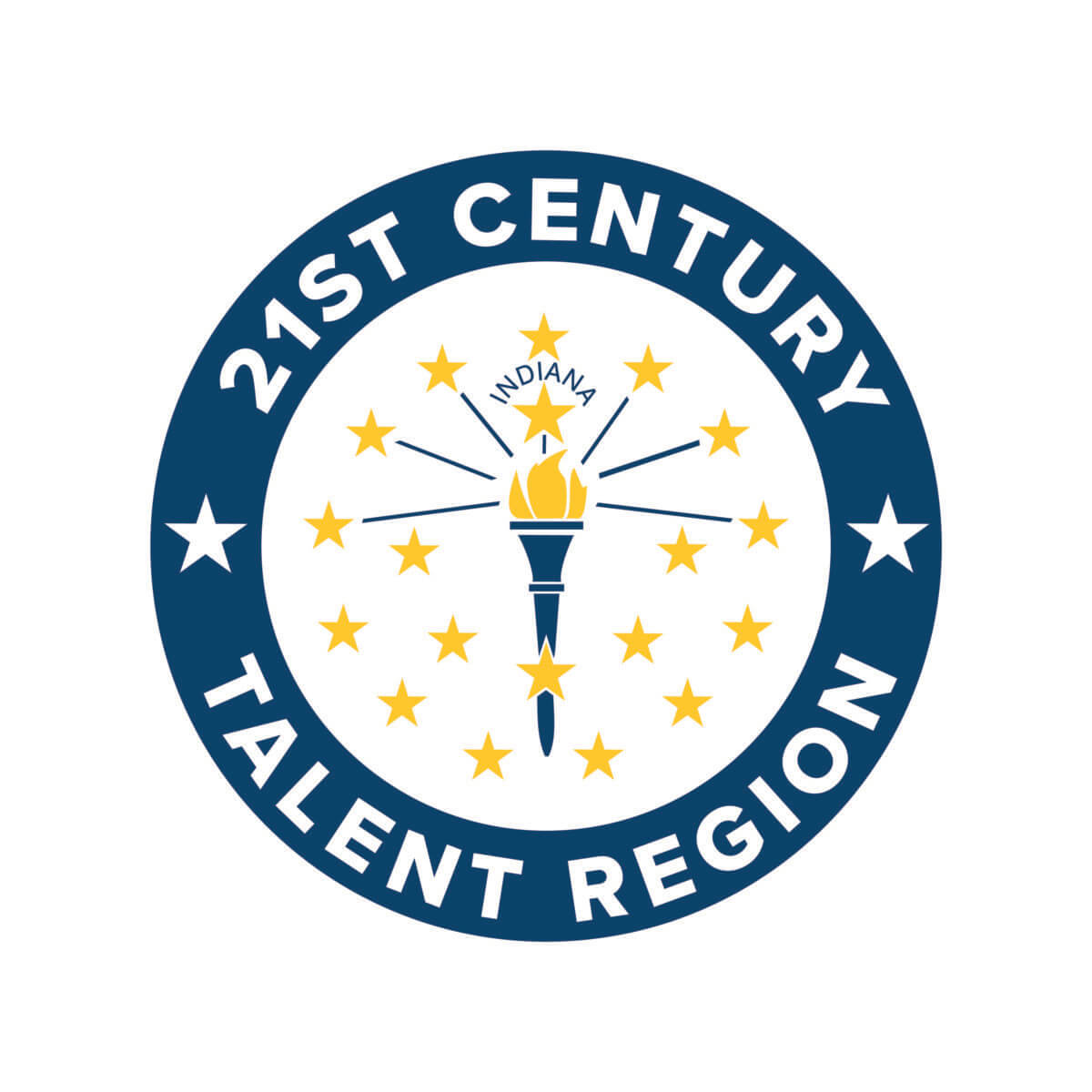 The State of Indiana's 21st Century Talent Region designation is awarded to Indiana communities focused on working collaboratively to attract, develop and connect talent.
Created by the Office of Career Connections and Talent, with support from the Indiana Economic Development Corporation and CivicLab, the designation encourages local governments, businesses, educational institutions, nonprofits, and economic and workforce development partners to take a comprehensive, regional approach to creating better quality of place, developing and skilling up workforce, and connecting talent Hoosiers with businesses seeking to fill high-demand, high-wage jobs.
East Central Indiana was designated as the state's tenth 21st Century Talent Region on January 22, 2021.
View our region and county ecosystems and dashboards.