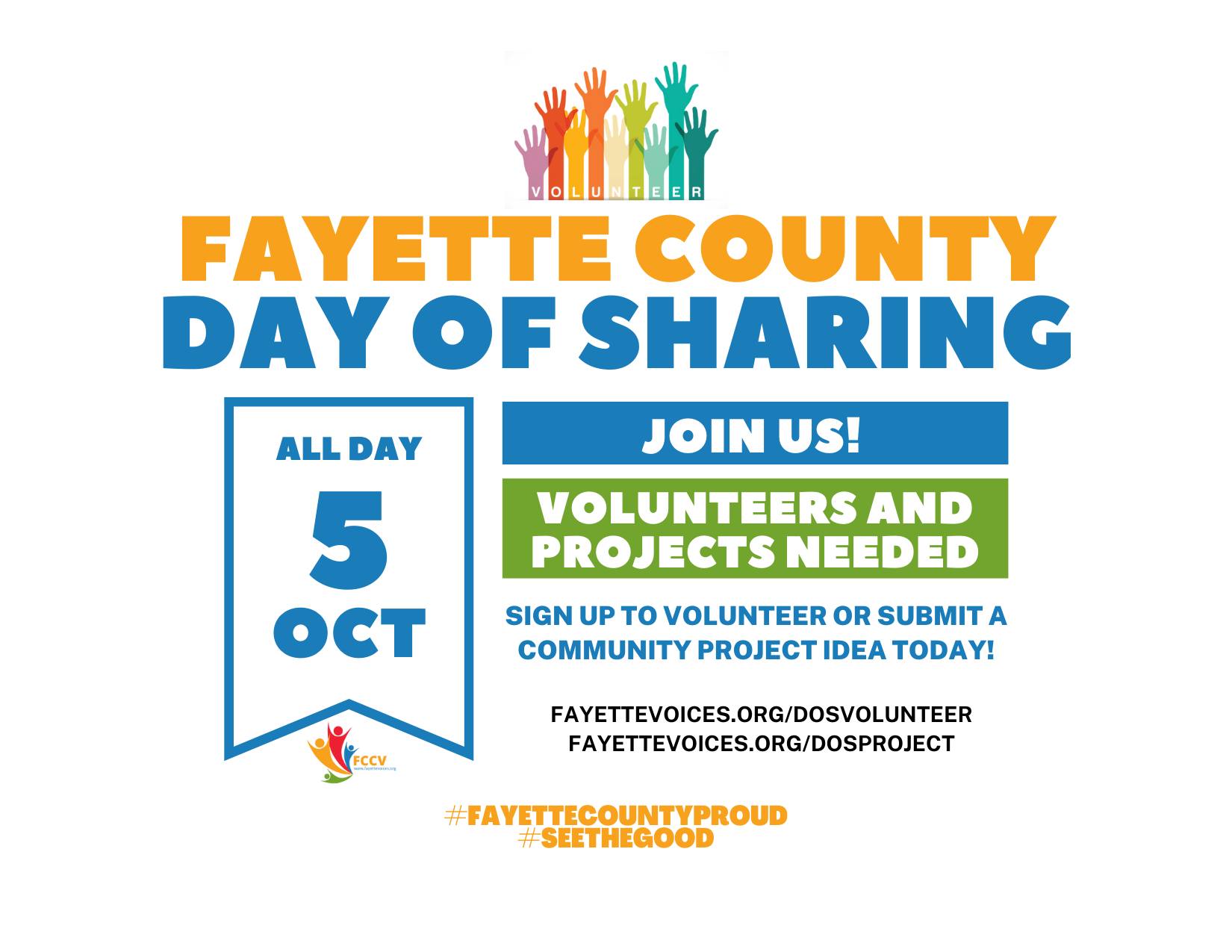 Living
Fayette County Day of Sharing
September 2, 2022
Join Fayette County on Wednesday, October 5th, for Day of Sharing – a community-wide day of volunteering! Fayette County individuals, businesses, students, teams, and organizations will come together to clean parks, collect and serve food, visit the homebound, pick up trash, do yard work, and more!
There will be a volunteer breakfast gathering in Historic Downtown Connersville to kick the day off. You can sign up to volunteer or submit a project idea here:
fayettevoices.org/dosvolunteer
fayettevoices.org/dosproject
For more information, visit Fayette County Community Voices.