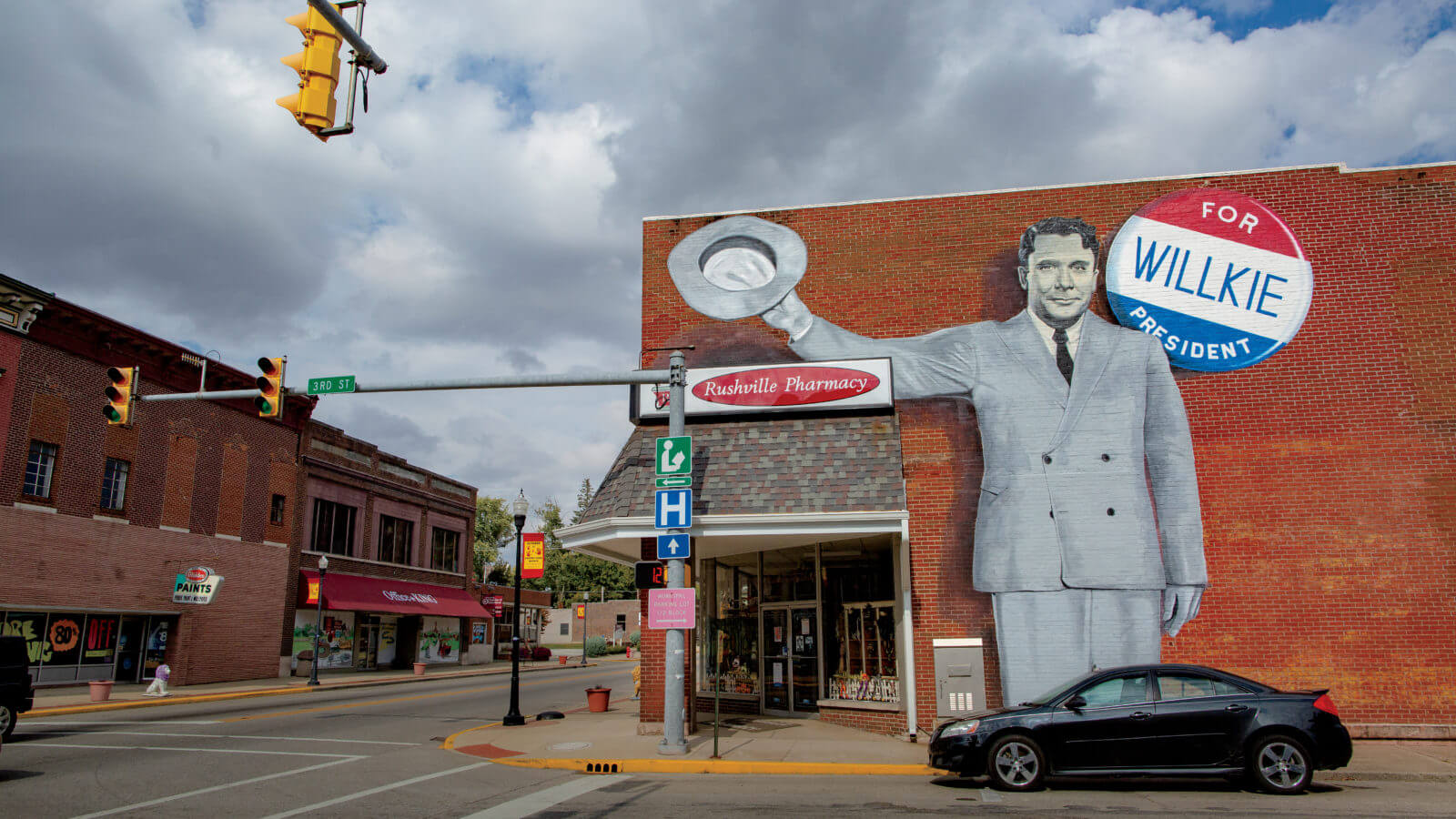 Events
St. Patrick's Day Parade
March
Wendell Willkie Days
September
Top Employers
INTAT

Emerson Copeland

Rush County Schools

Rush Memorial Hospital

Fraley & Schilling

Notable Residents
Wendell Willkie
Lawyer & 1940 Republican nominee for President of the U.S.
Trivia
Every Toyota that is made domestically has at least one part that was made at INTAT, one of Rushville's largest factories.
Rush County was named in honor of Dr. Benjamin Rush, a signer of the Declaration of Independence.
On the west face of the Rush County courthouse, there are two busts of men who have never been identified.
Get to know Rush County