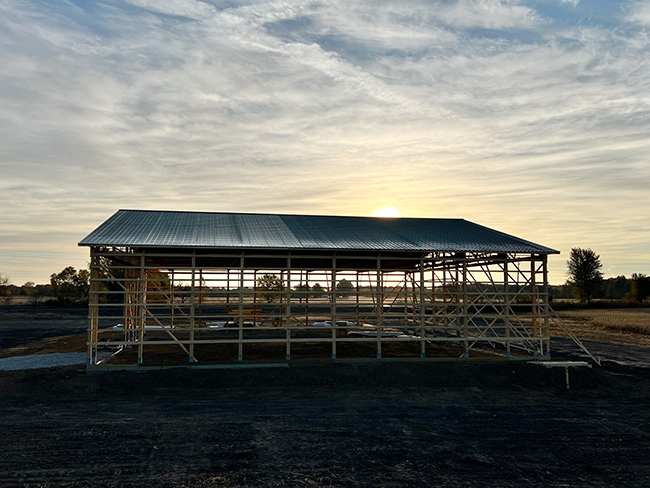 Careers
Co-Alliance Cooperative makes $15 million investment into Henry County
September 8, 2023
Indiana-based agriculture and energy cooperative Co-Alliance Cooperative, Inc., welcomed more than 100 area farmers to their Mt. Summit facility on Monday, Aug. 28, to showcase the $15 million of improvements made at the Henry County location.
The event consisted of a tour of the liquid terminal, which will provide faster, more efficient, and environmentally friendly product distribution to farmers within a 25 mile radius of the facility. It will also eliminate human error and afford the grower precise mixing capabilities. Herbicides, insecticides, and fungicides will be housed and distributed through this facility. This hub will service farmers in a 45 to 60 mile radius of New Castle. The hub's two rail spurs and the capacity to unload 400 ton per hour and state-of the-art mixing system on the blend tower allows Co-Alliance to load a semi in under eight minutes.
In addition, these improvements will allow for employment opportunities for local residents. When these three projects are completed, Co-Alliance will have added 30 new agriculture-based jobs to the workforce in Henry County.
For more information, please visit the Co-Alliance Cooperative.