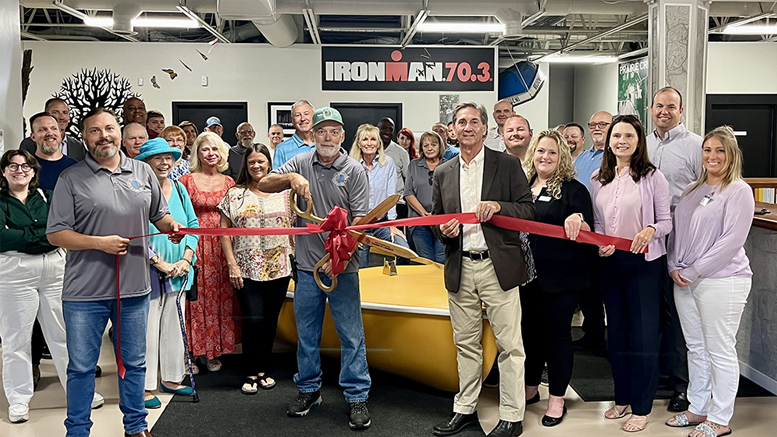 Discovery
Cook Family Education Center Opens at Prairie Creek Reservoir
September 13, 2023
Individuals gathered to cut the ribbon at the brand-new Cook Family Education Center at Prairie Creek Reservoir. Once an unheated building without restrooms, the Reservoir Office has now been transformed into a natural history museum, complete with a timeline of Muncie history, interactive exhibits, full-size trees, a sailboat, live fish and turtles, and more.
The Education Center is dedicated to the Cook family, who have served a collective total of 87 years at the park. Eldon Cook Jr., who has carried on his father's 30 year legacy and is on his 34th year at the park, accepted a plaque from Mayor Dan Ridenour. Prairie Creek Superintendent Dustin Clark has planned the center since 2020, and finalized the exhibits this year.
For more information, visit the Muncie Journal.