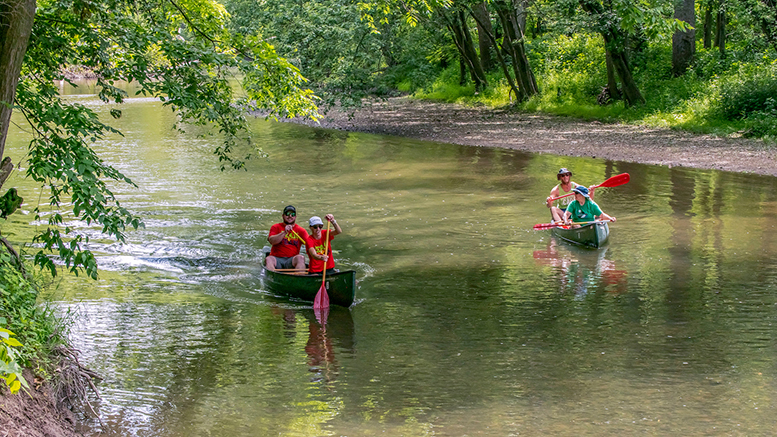 Discovery
New Canoe and Kayak Launches Planned in City of Muncie
September 18, 2023
Over the next several years, five new launches are scheduled to be constructed along the White River in Muncie, allowing for canoeing, kayaking, and tubing from the city's east to west gateways.
The addition of these launches comes on the heels of five decades of work by individuals and organizations to improve the water quality in the White River, one of East Central Indiana's most important natural assets. As the health of the river has improved, so too has interest in related outdoor recreation.
Over the next several years, FlatLand Resources, a landscape architecture and design-build firm focused on community development and ecological restoration work, will partner with multiple Muncie agencies to construct five new entry points along the White River. Located at Memorial Drive, Luick Avenue, McCulloch Park, High Street, and West Side Park, the work will improve access to the river.
For more information, visit the Muncie Journal.