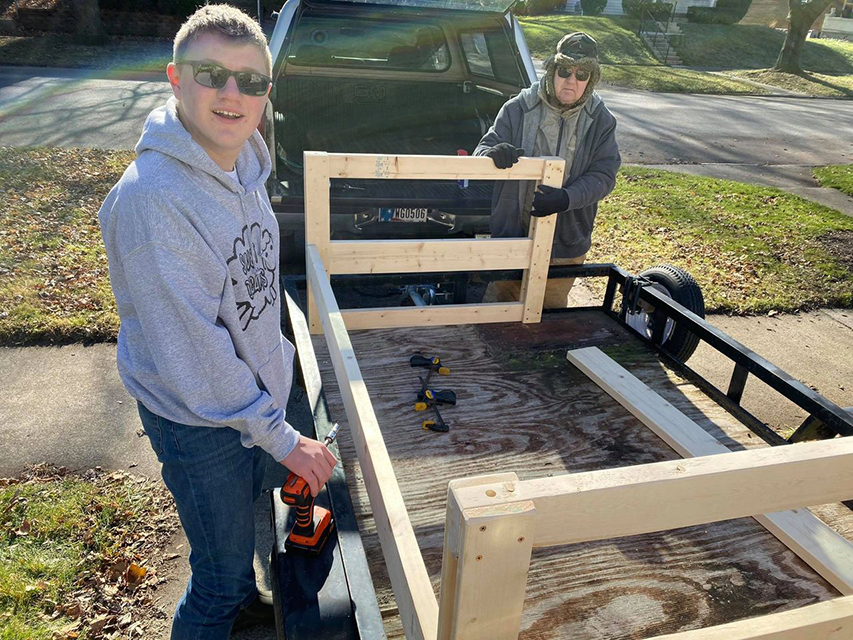 Living
East Central Indiana Ignites Community Aid
August 5, 2021
East Central Indiana is a great place to live, work, visit, and pursue higher education. Not only is the region full of many opportunities and amenities, but it also offers a vast variety of charities and fundraisers to support. There are many opportunities to be a part of an organization with a cause that you're passionate about.
The region has several organizations that aid those who are struggling and need assistance. Assistance includes guidance, education, and providing the necessary tools to live and work towards a successful American lifestyle. The Second Harvest Food Bank understands that community members should not have to go without feeding their family the proper nutrients needed for a healthy life. The food bank offers ECI communities multiple ways to access food through pantries, soup kitchens, and shelters. Second Harvest Food Bank provides emergency and short-term food assistance with a mission to treat each guest with the dignity and respect that they deserve. It is the largest food bank in the region and currently caters to 8 counties. They provided 14,785,698 lbs of food to those in need in 2020. Locations, donations, and volunteer opportunities can be found on their website.
The Children of Promise was founded in June 1992 in Anderson as an organization that sponsors children by providing families with daycares, healthcare assistance, nutrition, and education programs. The organization's mission is to provide aid to children who struggle in poverty across foreign countries and is operated by the Church of God. Interested in donating or volunteering? More information can be found on their website.
Sweet Dreams for Randolph County Kids is an organization that provides beds for children in need. Jason Knasinski is the founder of the organization and came up with the idea while watching an episode of "Returning the Favor" with Mike Rowe. In the series, Mike Rowe visits a company called Sleep in Heavenly Peace. The company is known for building bunk beds and giving them to families unable to provide beds for their children. "On November 21, 2019, I felt the hand of God push me and the only thought in my mind was to build bunk beds and give them away," says Knasinski. He said that he put a post on Facebook asking for support in building beds for children in the community. Shortly after, Knasinski received a list of seven names, bedding, and $1,000 in donations. The initial goal was one bunk bed per month, but with a higher demand for beds, Knasinski got to designing and building. To be able to accept more donations, he created a Facebook page to accept mattresses, lumber, and bedding. All beds are built from solid lumber for children 3-15 years of age with a pillow, mattress, and bedding set included. "On December 7th, 2019, we built the first bunk bed and delivered it to two kids. It was an awesome feeling to be able to give those kids something that they can cherish – their own space," said Knasinski.
By September 2020, Knasinski and volunteers built and delivered over 100 beds. By January 2021, that number increased to over 200. "Soon, we'll be standing at 244 beds built and delivered to kids in need," said Knasinski. Knasinski has been in the business of building furniture as a hobby for 20 years. "I was taught at a young age to do for others before doing for yourself," said Knasinski. Donations of pillows and twin-size bedding can be shipped or dropped off at his residence at 536 West Franklin St. Winchester, IN 47394.
East Central Indiana offers many ways for its communities to be involved in changing and inspiring others. Find your passion, inspiration, and drive to make a difference in your community. For additional volunteer opportunities in the region, visit here.
By Lily Staatz