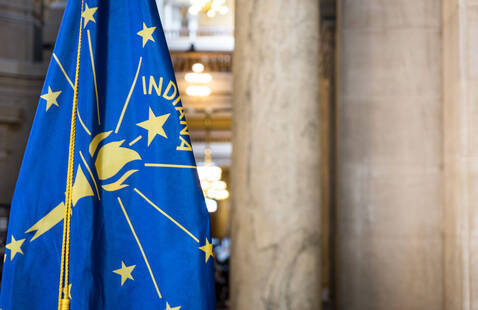 Living
Lt. Governor Crouch, OCRA award over $728K to 10 properties
December 6, 2022
Lt. Gov. Suzanne Crouch and the Indiana Office of Community and Rural Affairs announced 10 properties will be awarded $728,671 through the Historic Renovation Grant Program. The program is designed to preserve and rehabilitate historic properties to further incentivize downtown economic development across Indiana.
The following projects will be awarded funding in East Central Indiana:
Dr. Jefferson Helm House (Rushville, Ind.)
Ronald V. Morris is awarded $100,000 to preserve and return to service the Dr. Jefferson Helm House. Located in Rush County, Dr. Helm built the small but distinctive home in 1845 reminiscent of the ideas of Thomas Jefferson. The property represents the faith and promise the pioneer ancestors placed in the aspiring state of Indiana, the power of education and the virtue of science. The property will be adapted into a social gathering place to host tours, special events and educational gatherings. Preservation work will include masonry restoration, chimney restoration, repair/restore roof, replacing non-historic windows with new period appropriate wood windows, repair/restore porch rails and columns, repair and replacement of historic doors, and reconstruction of two missing side porches based on physical evidence.
Historic Davis Building (Winchester, Ind.)
John and Katie Lash are awarded $34,256 for the preservation of the Historic Davis Building, which occupies the corner of Franklin and Main Street on the Winchester Courthouse Square. The building was originally built in 1927 as additional spaces were needed in Winchester as a result of the gas boom. Many small business and residential tenants have fond memories of its service through the years. This historic renovation project will open up the unique glass atrium, restore masonry, and refinish doors and windows. Further, this project will create a space with multi-use opportunities for more community members to enjoy for years ahead.
For more information, visit the Office of Community & Rural Affairs website.