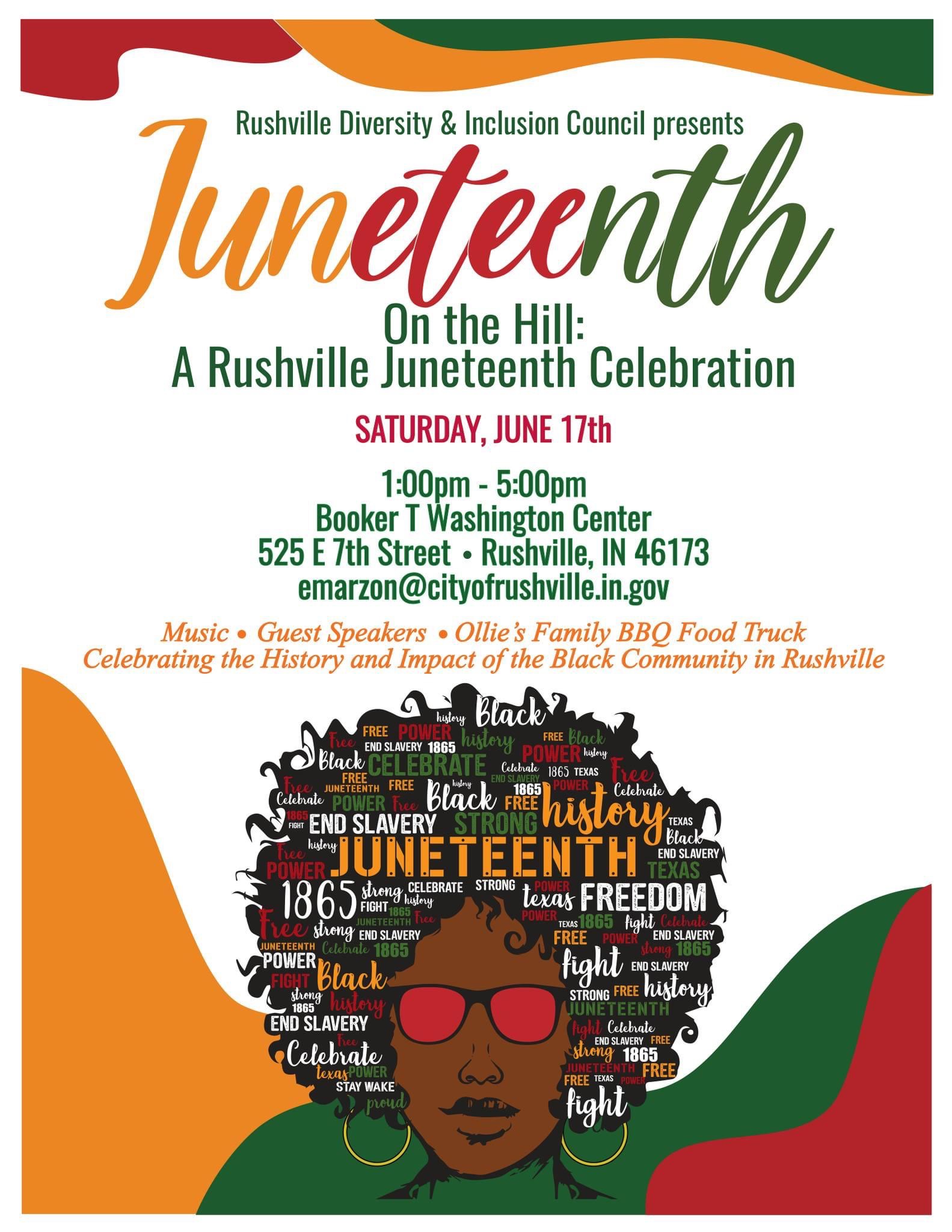 Living
Rushville Hosting Juneteenth Celebration
April 26, 2023
The Rushville Diversity and Inclusion Council is proud to announce its upcoming Juneteenth event. This year's event is slated to be held 1 to 5 p.m. June 17 at the Booker T Washington Center located at 525 E 7th St, Rushville.
This event is a celebration of liberation, community, and culture. Rushville and the surrounding communities of Rush County will come together to commemorate the end of slavery in America.
Juneteenth is an annual celebration that takes place on June 19, marking the day that the last enslaved people in the United States were freed. In 1863, President Abraham Lincoln signed the Emancipation Proclamation, declaring all slaves in Confederate states free. However, it wasn't until June 19, 1865, that Union Major General Gordon Granger arrived in Galveston, Texas, and issued an executive order, proclaiming the end of slavery in the United States.