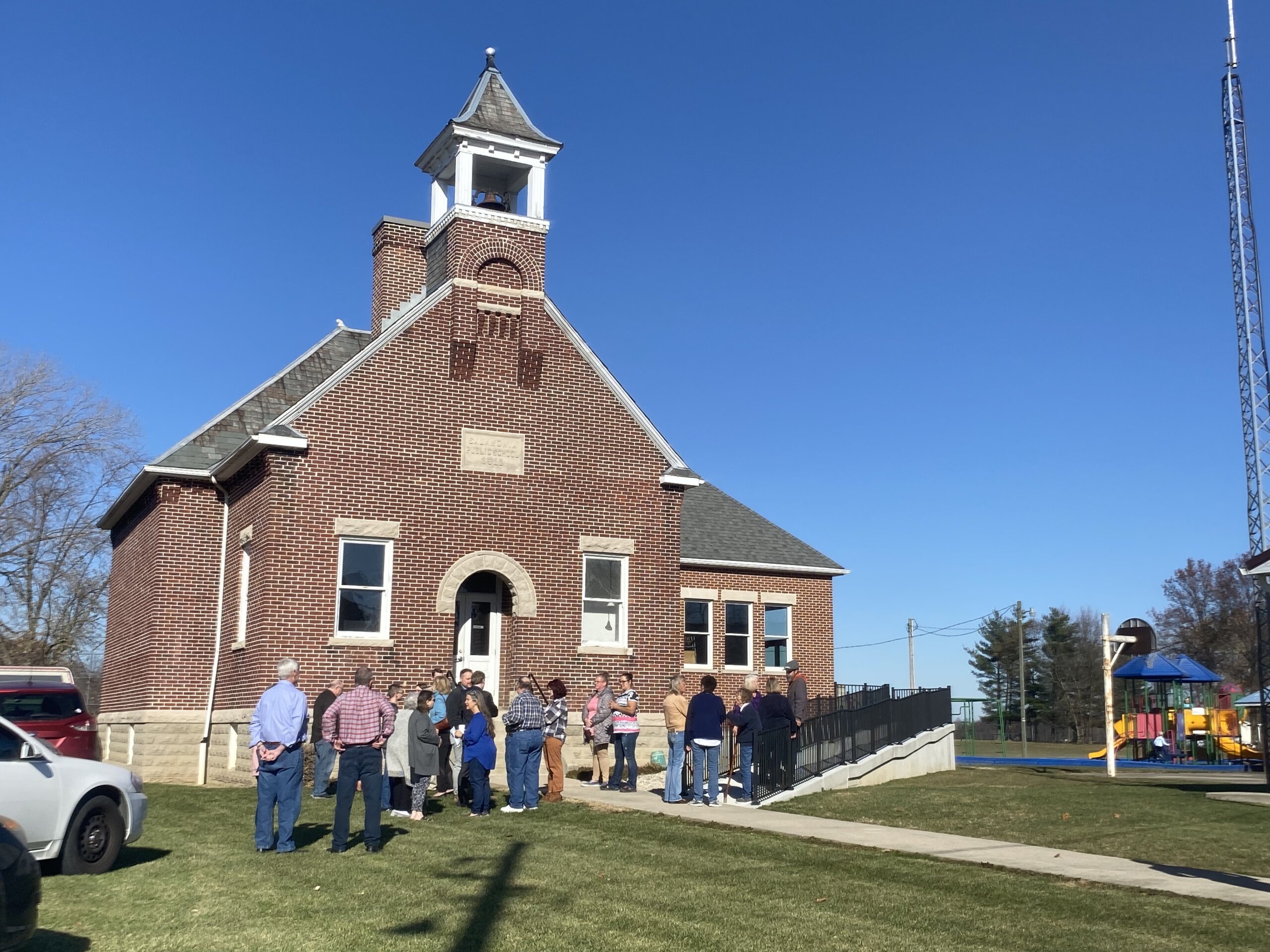 Living
Reviving History: Salamonia Celebrates Schoolhouse Ribbon-Cutting
November 21, 2023
In a heartwarming event attended by about 40 people, the Salamonia community celebrated the ribbon-cutting ceremony for the recently restored Salamonia Schoolhouse, first built in 1887 as a school for children grades 1-8. The event marks a milestone in the town's history, symbolizing the resilience and continuity of a cherished community space.
Don Shauver, town board member and lifelong resident, shared a captivating account of the schoolhouse's role over the past 100 years, "Despite changes this town has seen in the past few decades, the schoolhouse has remained a symbol of Salamonia's history and community spirit." Notably, three former students, reconnecting with their educational and early childhood roots, added a nostalgic touch to the occasion.
The highlight of the restoration is the newly added accessibility ramp. As a dedication to inclusive spaces, the ramp's practical importance ensures that individuals of all abilities have full access to the diverse events taking place at the schoolhouse.
Addressing longstanding issues, the project also resolved the roof leakage problem, ensuring a secure and dry space for community events. With the building now sealed, attention turns to updating plaster and minor details, marrying historical charm with modern standards.
The restoration project was made possible through collaborative funding, including READI 1.0 grants. Travis Richards, Executive Director of the Jay County Development Corporation, emphasized the importance of combining federal, state, and local funds to realize the project's success.
Not only did the event celebrate the schoolhouse's restoration, but it also fostered a sense of unity and pride among Salamonia residents. As the town looks ahead, there is hope that the success of this project will pave the way for future initiatives.
Launched by Gov. Holcomb and led by the Indiana Economic Development Corporation (IEDC), READI encourages regional collaboration and data-driven, long-term planning that will attract and retain talent in Indiana. The $500 million READI fund was passed by legislation during the 2021 session and was divided among 17 regions. Through READI, 17 regions across the state that represent all 92 counties are moving forward with projects and programs designed to enhance Indiana's regions for current and future generations of Hoosiers. Collectively, the state's $500 million investment is expected to yield an additional $9.86 billion in public, private, and nonprofit dollars invested (19.72:1 investment leverage ratio) in enhancing Indiana's quality of life, quality of place, and quality of opportunity.