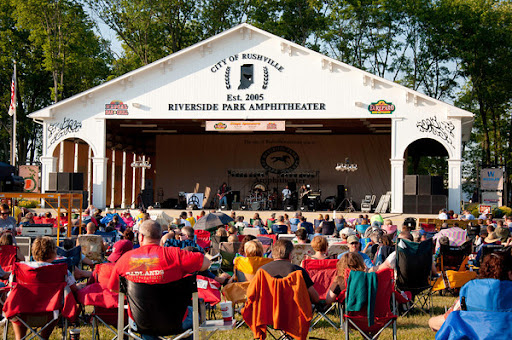 Discovery
City of Rushville Awarded a 2021 Aim Community Placemaking Award
October 8, 2021
Accelerate Indiana Municipalities (Aim) announced Rushville has earned an Aim Community Placemaking Award for their development of the Overlook at Riverside Park. The city was honored with this award on October 6 during the Annual Awards Luncheon – presented by Baker Tilly Municipal Advisors, LLC during the 2021 Aim Ideas Summit in French Lick. Rushville won in the less than 10,000 population category.
The Overlook at Riverside Park is located on Rushville's Main Street and has become the link between downtown and Riverside Park that the city has been missing. The completed Stellar communities project, featured in the video below, includes many family-friendly features, including a play tower, maze, and splash pad. The Overlook has brought together existing features with brand new community assets.
For more information, visit AIM.