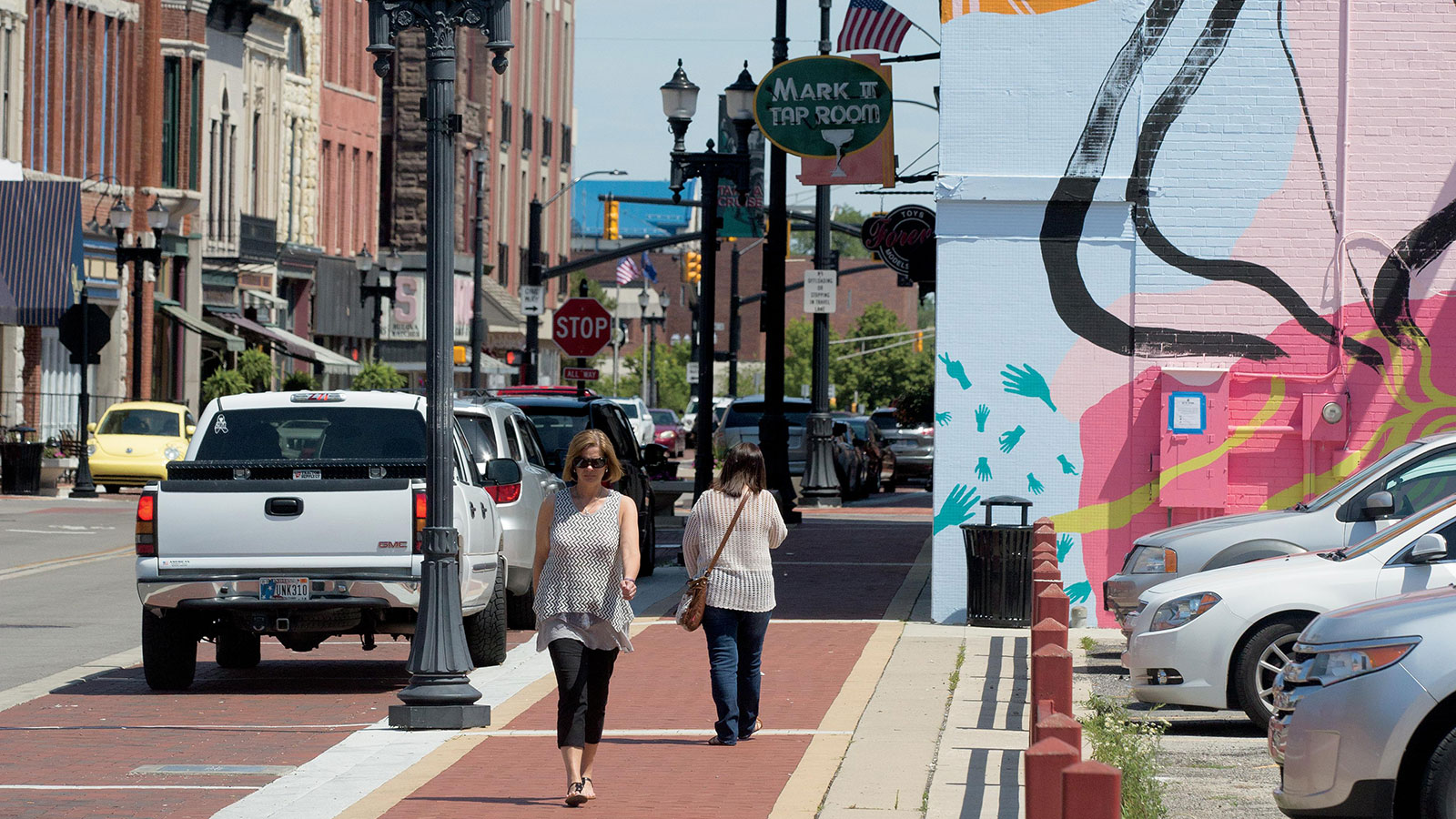 Living
Live, Work, and Explore: The benefits of living in East Central Indiana
June 21, 2021
East Central Indiana offers convenient travel, affordable living, and a variety of options for different kinds of homes. From our historical small-town cultures to urban living, we're proud to call this area home. We're a melting pot of many people who create families and settle down here. Many of our locals are business owners, school teachers, and overall members who shape our community. They all come here to build a life of their own and forge a unique lifestyle.
The cost of living in East Central Indiana is 15.3% lower than the United States average. Erin Moore, a Muncie local, would agree as she relocated from Los Angeles all the way to Purdue University to finish her graduate degree. "I was floored by the difference in the cost of living!", said Moore. Not only was she astonished by the low cost of her apartment, but also by all the affordable amenities that came with it – such as the washer and dryer located within her apartment. "It was nearly half of what I paid to share a not-so-nice apartment with a roommate on the West Coast. Today, my husband and I own a two-story, four-bedroom house on a quarter-acre lot within walking distance of Ball State's campus." This size of a home in Los Angeles in today's housing market would sell for close to $1 million.
Along with affordable housing, East Central Indiana offers the convenience of proximity to towns, stores, and restaurants. The average commute time is 23 minutes and the region is located within a day's drive of 60% of the U.S. population. Moore shared her frustrations when she lived in Los Angeles and would have to calculate the commute, pay for parking, and battle crowds by popular attractions. "Here, I can ride my bike to watch the Muncie Symphony Orchestra, play in Emens Auditorium, visit Minnetrista, or hop on the White River Greenway," says Moore. Muncie has reasonable traveling distances from attractions, workplaces, and homes. "I can easily access Indianapolis and Cincinnati, but I don't have to battle the traffic every day when I just want to go home," says Moore. When you want to go on vacation, East Central Indiana has easy access to numerous airports such as Fort Wayne International, Indianapolis International, Dayton International, and Cincinnati/Northern Kentucky International to meet all your traveling needs.
Feel comfortable when living in the region by building a community bond with your neighbors through your home, workplace, and visiting attractions. "I feel like it is easier to get to know my neighbors, families in my children's school, business owners, and community leaders here," said Moore. The region offers various kinds of school systems such as public, private, faith-based, or STEM. "I'm proud to be in Muncie and I find that my love for this community connects me with a lot of other people I wouldn't otherwise know. I also love that the universities in our region attract people from all over the United States and even internationally," says Moore. The region has leadership programs, volunteer opportunities, and young professional organizations where people can meet others and stay connected.
East Central Indiana offers a wide range of ideal places to live for everyone. The region provides small-town living, historic neighborhoods, family-friendly neighborhoods, homes within a short distance of schools and grocery stores and so much more!
With a 10-county region that offers affordable living, a variety of homes, entertainment, easy travel, education and connections that'll last a lifetime; East Central Indiana is where you can develop skills to help forge your path. "I could go on and on about how much I love my life here. And I am always excited to help others get connected with the great people and great things going on in our region," says Moore.
By Lily Staatz