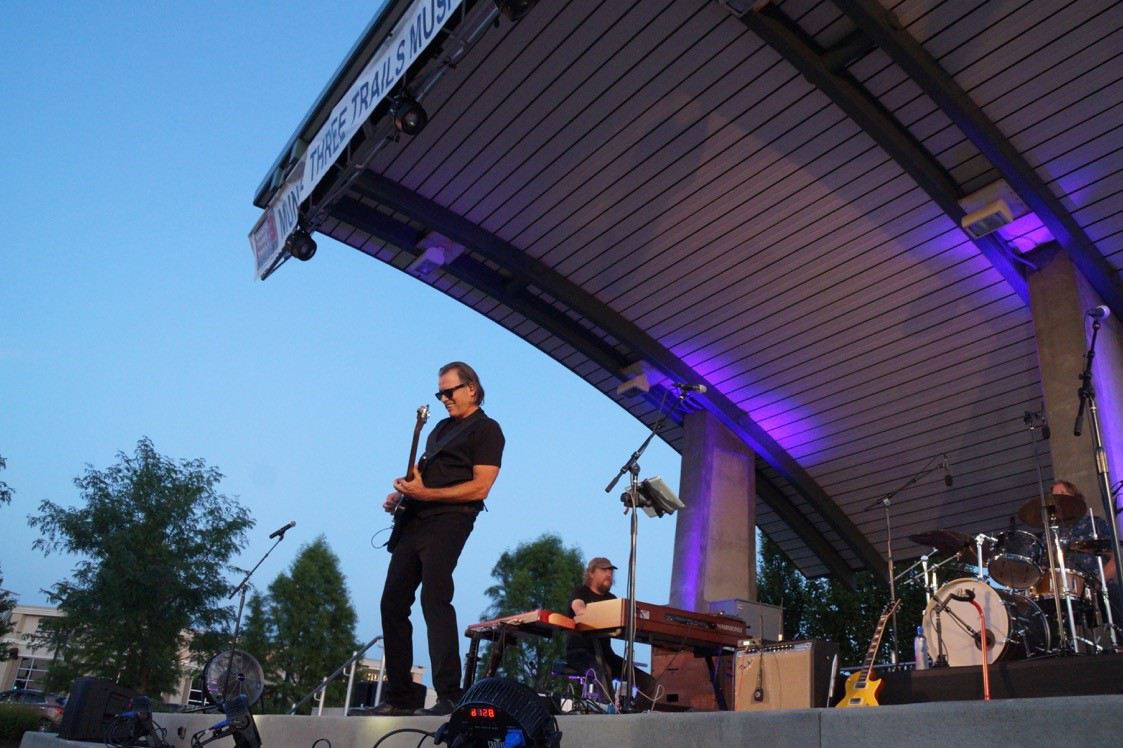 Discovery
A Summer of Music in East Central Indiana
June 11, 2021
East Central Indiana is offering many concerts throughout the region during the summer of 2021. No need to do any research as we have compiled a list of information on concerts to attend. So gather your family and friends for a night out on the town, we're sure you'll like the lineup!
First up on the agenda we have Delaware County home to Ball State University and the city of Muncie. From July through September, be sure to visit Canan Commons for the Muncie Three Trails concert series. Canan Commons is located off of 500 S. Walnut Street in Muncie and parking can be found in several free lots throughout downtown or at the Marriott hotel for a fee.
The mission of the Muncie Three Trails series is to bring national recording artists to the community and guests of Muncie. Their second mission is to promote the three local trails, The White River Greenway, The Cardinal Greenway, and The Muncie Arts and Culture Trail, so that visitors can enjoy both music and scenery. The Muncie Three Trails is currently in their eighth season hosting summer concerts.
"We tend to repeat some of the acts that we have had previously but this year we have two new acts, The Sensational Barnes Brothers which is a soul gospel act out of Memphis, TN and Asleep at the Wheel, a Texas swing band who have won ten Grammys and have twenty singles on the country charts. They are one of the bigger acts we have brought in," says Richard Zeigler, who is not only the music coordinator but the series founder and organizer. "Over the years, we have had bluegrass, folk, jazz, country, soul, rock, New Orleans style, and instrumental gospel, " says Zeigler. His intention for the venue is to introduce people to a wide variety of music and genres they may have not heard of before.
Traveling through Rush County this summer? Stop by the Riverside Park Amphitheater for their Live by the Levee concert series. The Riverside Park Amphitheater is located off of 302 S. Riverside/120 W. Water Street in Rushville and has been hosting free concerts for 15 years!
The venue offers a variety of genres of music each year. "This year we have country, the 80s and rock & roll. We've had Irish music, blues, and gospel in the past. Every year we do different things," says Carla Sharpe, secretary for the City of Rushville. Sharpe states that all are welcome to attend the family-friendly amphitheater and visitors should come prepared and dressed for the weather. The amphitheater will be selling glow sticks for those interested in lighting up their outfits and there will be a variety of food vendors for guests to choose from. "Food vendors this year include Gettinger Family Meats who sell hamburgers, hotdogs, sausages, and ribeye steak sandwiches, Just Smokin LLC with pulled pork and chicken, nachos, and walking tacos, CW Kettle Corn with kettle corn, nachos, cotton candy, drinks, and pretzels, and Noble Romans with slices of pizza," says Sharpe. Those who are 21 and older will also be eligible for the beer garden but must show an ID upon entry. Guests should bring lawn chairs and blankets to sit on. For those interested, there will be a trolley to take guests from their cars to the park. The park offers handicap accommodations and there are no pets allowed unless they are service animals.
The concert series will follow COVID-19 guidelines and the amphitheater asks that people practice social distancing and wear masks if needed. "Hopefully more people will be vaccinated by then. We will take all COVID precautions," says Sharpe. "We have a VIP Super Fan Couch which goes up for auction the Monday before each concert on our Facebook page. The highest bid by Thursday nights at 6:00 p.m. wins the couch, two large 2 topping pizzas from Pizza King, and a drink package consisting of pop or six beer tickets," says Sharpe.
Have a passion for symphony orchestra? Take a seat at the Richmond Symphony Orchestra Sunset Series presented by 3Rivers and the Wayne County Foundation. The symphony has origins dating back to 1908 and was incorporated in 1956 by Manfred Blum. Richmond has been keeping up with the symphony orchestra performances for 60 consecutive years. The symphony has outdoor performances through May, June, and July at different locations throughout the county. The concerts are free but reservations are required due to COVID-19 safety precautions. Guests must also bring their own chair or lawn blanket.
Take a road trip through the original Boom Town in Grant County. The Gas City Concerts At the Park Series features a wide variety of music including national bands that are sure to please everyone! The concerts are free to the public. For those who wish to make a donation, a bucket will be available at each concert. The venue is located off of 701 S. Broadway St in Gas City and offers concerts throughout June, July, and August.
It's time to plan ahead for your summer! Be sure to add these concerts to your agenda!
By Lily Staatz