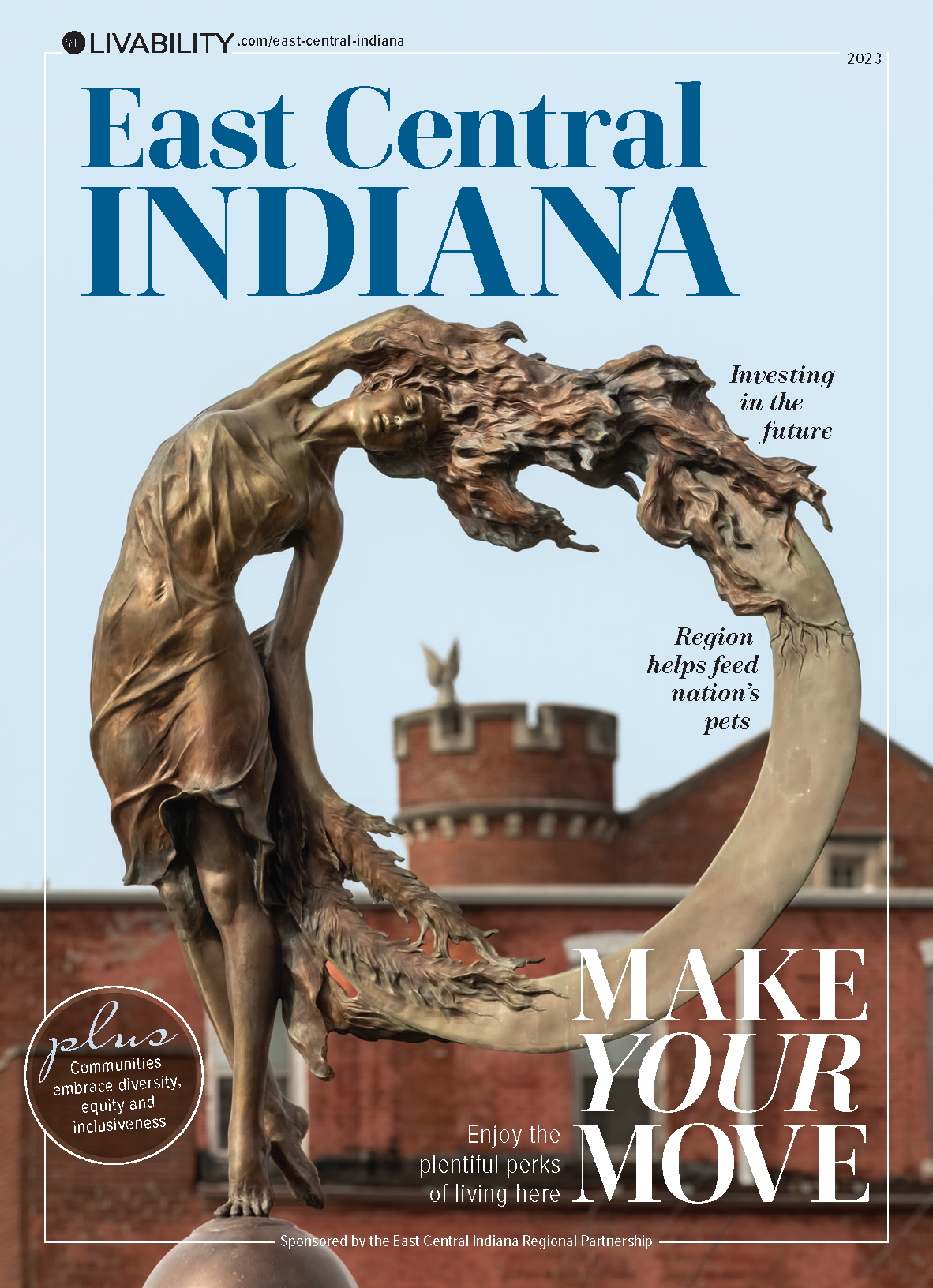 Discovery
ECIRP Unveils Latest Issue of Livability East Central Indiana, Showcasing Vibrant Quality of Life
June 20, 2023
The East Central Indiana Regional Partnership proudly presents its newest issue of Livability East Central Indiana. Designed to attract entrepreneurs, site selectors, corporate executives, talented individuals, and families, Livability East Central Indiana highlights the region's unique blend of business opportunities, favorable living conditions, and exceptional attractions.
The latest issue of Livability East Central Indiana provides readers with a wealth of exciting features and insightful stories that vividly portray the lifestyle awaiting those who choose to relocate to the region. The publication delves into a diverse range of topics, including the opportunities available to individuals looking to make their move. From a low cost of living and vibrant downtowns to abundant job prospects and high-quality educational options at all grade levels, the region offers an enticing package deal for newcomers to hit the ground running.
One of the standout features in this issue is "Dive in Downtown," which shines a spotlight on the creative side of downtown Muncie. With its college-town feel and flourishing reputation as a hub for emerging entrepreneurs and artisans, Muncie is the ideal destination for the young and young at heart. The feature explores the vibrant community and captures the essence of downtown Muncie, showcasing the city's creative spirit and cultural offerings. An additional feature highlights East Central Indiana's growing prominence as a pet food capital, exemplifying how residents experience a pet and family-friendly environment.
Readers can access the captivating stories featured in the Livability East Central Indiana publication through the interactive digital magazine. This user-friendly platform allows readers to explore specific stories of interest, providing an engaging and tailored reading experience.
"We are delighted to share the newest issue of Livability East Central Indiana, which is filled with stories that paint a picture of the life people can have if they relocate to the East Central Indiana region," stated Trevor Friedeberg, President CEO at ECIRP. "This publication celebrates our unique attributes, such as the enticing incentives for relocation, the dynamic entrepreneurial landscape of Muncie, and our commitment to diversity initiatives, outdoor attractions, and healthcare expansions. We hope you'll join us in spreading the word about what a great place our region is to live and work!"