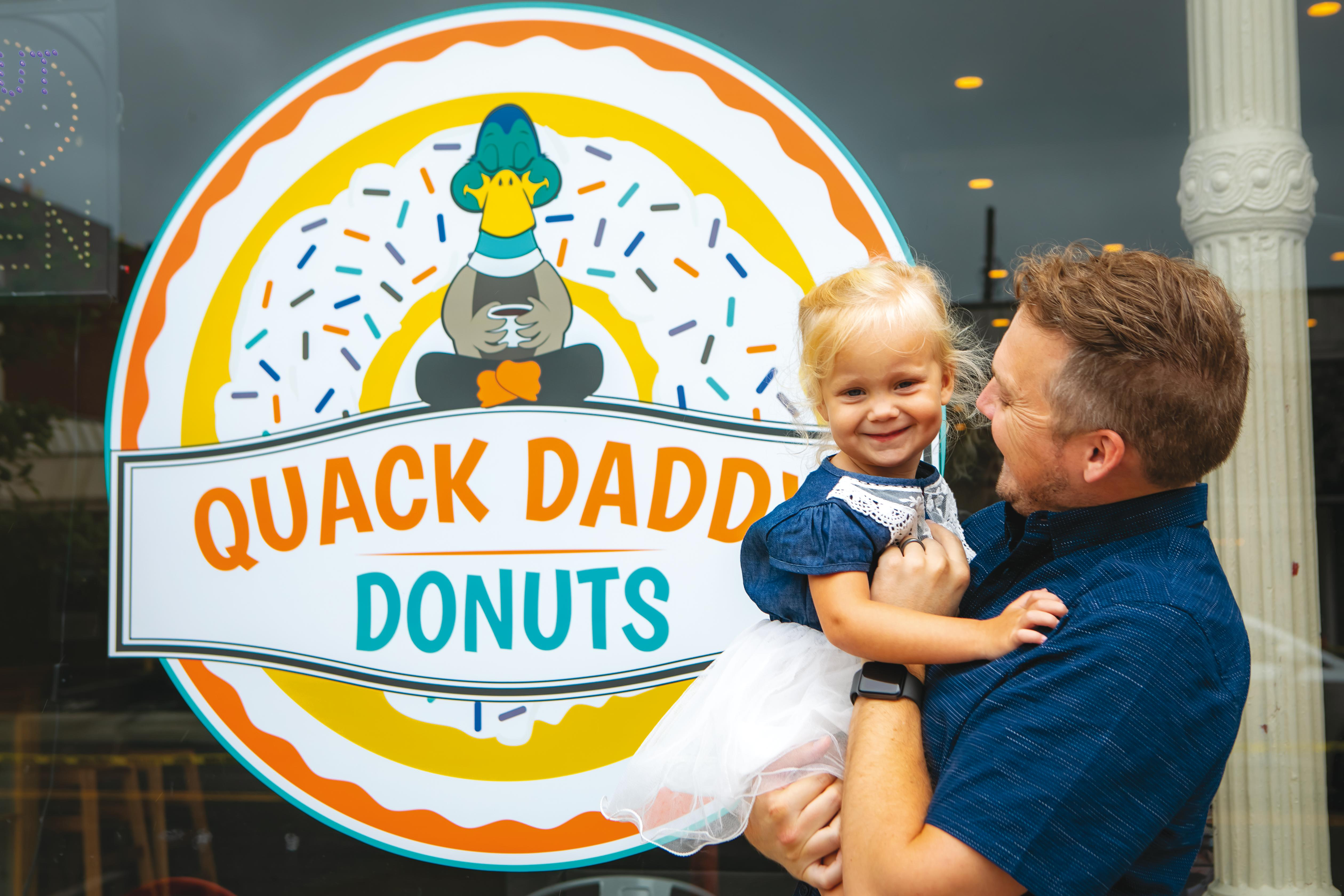 Discovery
Dough't miss National Donut Day
June 3, 2021
How should you celebrate National Donut Day? It's simple – sit down and enjoy your favorite deep-fried dough! National Donut Day is celebrated every year on the first Friday in June. Did you know that this special day originated in World War I? It was established in 1938 to acknowledge the brave volunteers who provided doughnuts to soldiers. During World War I, the so-called "donut lassies" were women who were part of the Salvation Army. They went to the front lines in Europe and produced home-cooked food and doughnuts for the troops.
There are a couple of different theories as to how the word "donut" came to be. One theory states that the name comes from the dough being cooked inside the soldier's metal helmets. The American soldiers would get covered by clay in the trenches and were referred to as doughboys for how they looked in relation to the cakes that they ate. Another theory states that the nut part of the name originated from Dutch settlers in Manhattan who used olykoeks or oily cakes made by dropping spoonfuls of dough into pork fat. They believed that the settlers added nuts into the dough for flavor or so the dough would be fully cooked all the way in the center.
Wonder why most donuts have a hole in the center? One theory dates back to 1847 when seafarer Hanson Gregory was displeased with the consistency of the dough cakes brought on his ship. Being an innovative 16-year-old, Hanson decided to punch a hole in the center to avoid an uncooked pastry. Another theory suggests that donuts have holes in the center so that they were easier to sell with bagels. Whatever the case may be, donuts have risen in popularity throughout the United States. So, celebrate the holiday by sampling the homemade donuts our region's bakeries have to offer.
Amazing Glaze in Hartford City will be celebrating the day with donuts and other pastries such as party cakes and cupcakes. "The doughnuts are homemade every day and fried in the old-fashioned traditional way," says Jessica Sharpe, owner of Amazing Glaze. Sharpe baked at home for 7 years until she couldn't keep up with the demand and opened her own store in 2020. "I was born and raised in Hartford City," said Sharpe. "Amazing Glaze is indeed a hometown bakery!"
Follow the trail of deep-fried crumbs to Jacobs Family Orchard as their apple donuts will be sold from 1:00 to 6:00 p.m. The orchard, located in Mt. Summit, is hosting an event to help raise money for the Henry County Expo Center.
Quack Daddy Donuts in Pendleton will be celebrating national donut day from 6:30 a.m. to 8 p.m. The bakery offers an assortment of donuts for visitors to concoct as they have 6 different flavors and 17 kinds of toppings to choose from. The bakery also has beverages such as coffee, hot chocolate, and a mixture of cold drinks. Quack Daddy Donuts is located on 106 W State Rd in Pendleton.
Here is a list of other local donut shops in the region to visit:
Don't miss out on this special holiday! Embrace National Donut Day in all of its fried glory as you visit and support the local bakeries in East Central Indiana.
By Lily Staatz