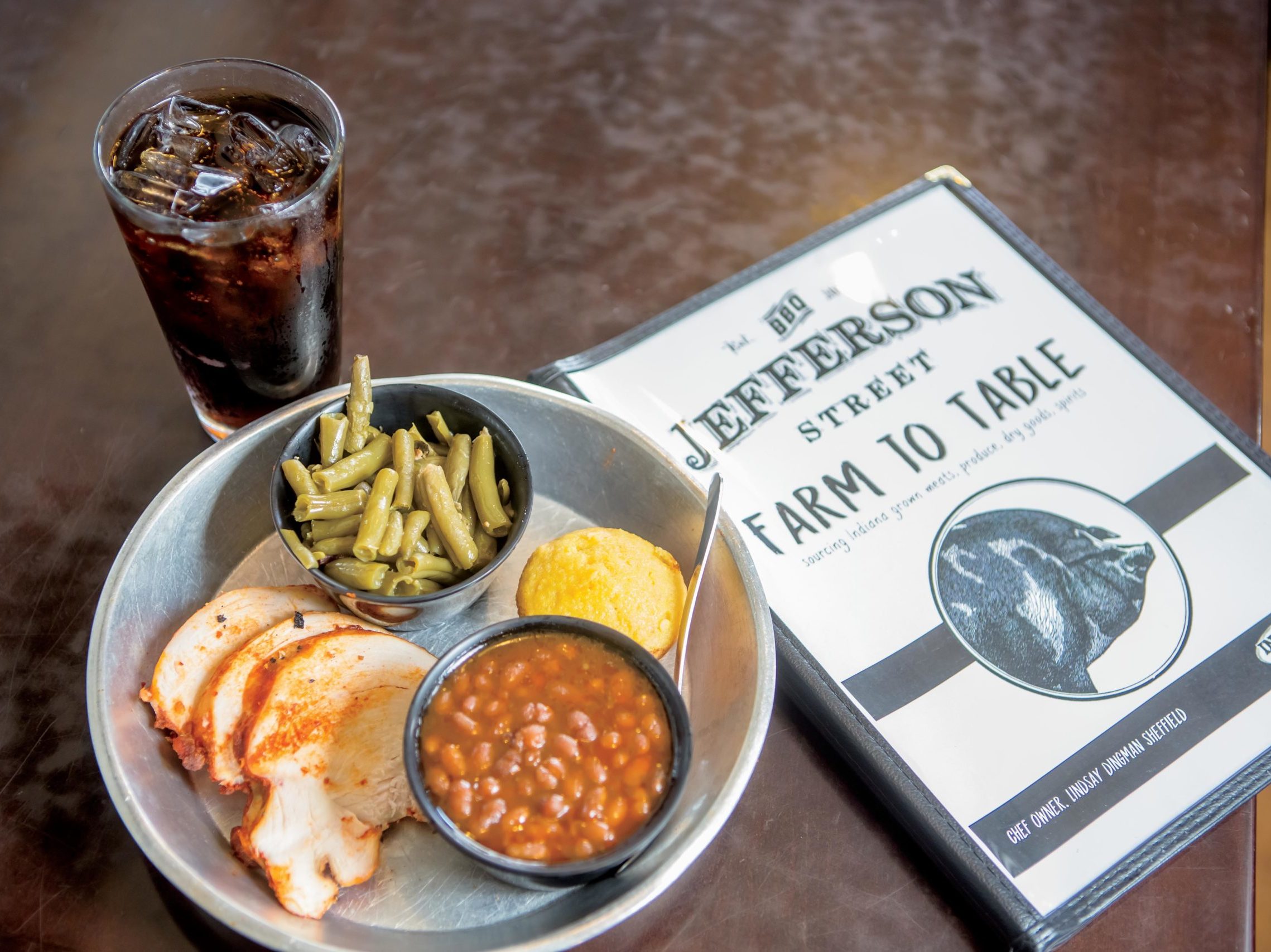 Discovery
Tasty Tourism: Culinary agritourism takes root throughout region
August 1, 2020
By Marc Acton
The mindset of the typical traveler has shifted in recent years. Rather than planning trips around specific attractions, many want deeper connections — with people, culture and the land itself. One of the best ways to get a true "taste" of a city or region is to sample its local food and drink.
"Culinary agritourism is the pursuit of unique, localized eating and
drinking experiences," says Kimmi Devaney, manager of agricultural marketing and industry development for the Indiana state Department of Agriculture. "Combined with travel, it offers visitors and residents alike an authentic taste of a specific place or broader geographic area."
From U-pick operations to farms and farmers markets, to breweries to community-centric restaurants, East Central Indiana offers a bounty of culinary experiences that define the region.
According to Mark Newman, executive director of the Indiana Office of Tourism Development, culinary agritourism is a $52 billion industry across the U.S., the fastest-growing segment of the nation's tourism spending. The mutual benefits of the movement are as plentiful as the culinary destinations dotting East Central Indiana. On one hand, consumers reap the rural community experiences they crave while learning about and eating fresher foods. On the other, farmers and producers can connect directly with consumers, explore diversification options and increase revenue streams.
While it's viewed as a developing trend in many parts of the country, culinary agritourism is (and always has been) a way of life in East Central Indiana — one that perfectly aligns with the state's rich agricultural heritage and provides a cornucopia of opportunities to sample the area's distinctive flavors.
"Hoosiers have been eating farm-to-table for generations. It's part of who we are," Newman says. "We have a number of those local tastes that enable Indiana to stand out as a food-lover's destination."
From U-pick operations to farms and farmers markets, to breweries to community-centric restaurants, East Central Indiana offers a bounty of culinary experiences that define the region.
Jacobs & Brichford Farmstead Cheese
Tucked in Fayette County's Whitewater River Valley, Jacobs & Brichford produces eight varieties of award-winning artisan cheeses.
Purveyor Matthew Brichford and his wife, Leslie Jacobs, have lived on the family farm since 1981 and use sustainable practices in the production of their high-quality cheese. Jacobs & Brichford's raw cheese is crafted using 100 percent grass-fed dairy, straight from cows that roam the farm's picturesque pastures every day. Visits to the cheese plant are available by appointment.

Heart of Rushville Farmers' & Artisans' Market
About an hour southeast of Indianapolis, the market offers a variety of fresh produce, baked goods, soap, jewelry and other handcrafted items. Above that, says Market Master Joyce Miller, it connects community members with local growers and artisans. Organizers coordinate outreach efforts like the Little Sprout Academy, which teaches kids about farming, gardening, conservation, nutrition and more. Adult programs on food storage, preparation, canning and cooking are also in the works. The best part of the Saturday morning markets, according to Miller? "Slowing down and just talking with each other. It's what our busy lives are missing these days." Visit their Facebook page for dates, hours and more.
The Guardian Brewing Company
Jason Phillips and Bill Kerr have come a long way since 2008, when they were just a couple of friends experimenting with home brewing in a garage. Nowadays, the brew house they co-founded in 2015 offers a revolving roster of regular, seasonal and special-release craft beers from a 20-tap system in its new home at MadJax Muncie. The 7,250-square-foot "makerspace" will allow Guardian to host home brew days and competitions and provide patrons with hands-on brewing experience. Tap into more info at their website.
Jefferson Street BBQ
Since opening the doors of her lively restaurant in Converse in 2012, chef-owner Lindsay Dingman Baker's mission to source and serve local products has never wavered. From pork and pickles to chicken and chips, she teams with farmers and Indiana vendors for a farm-to-fork dining experience that's every bit as appetizing as it is advantageous.
"Sourcing food locally helps stimulate local economies, promotes a more intimate relationship between the consumer and farmer/producer, and helps build upon our ever-growing agritourism," Baker says. "Everyone benefits." Learn more on their website.