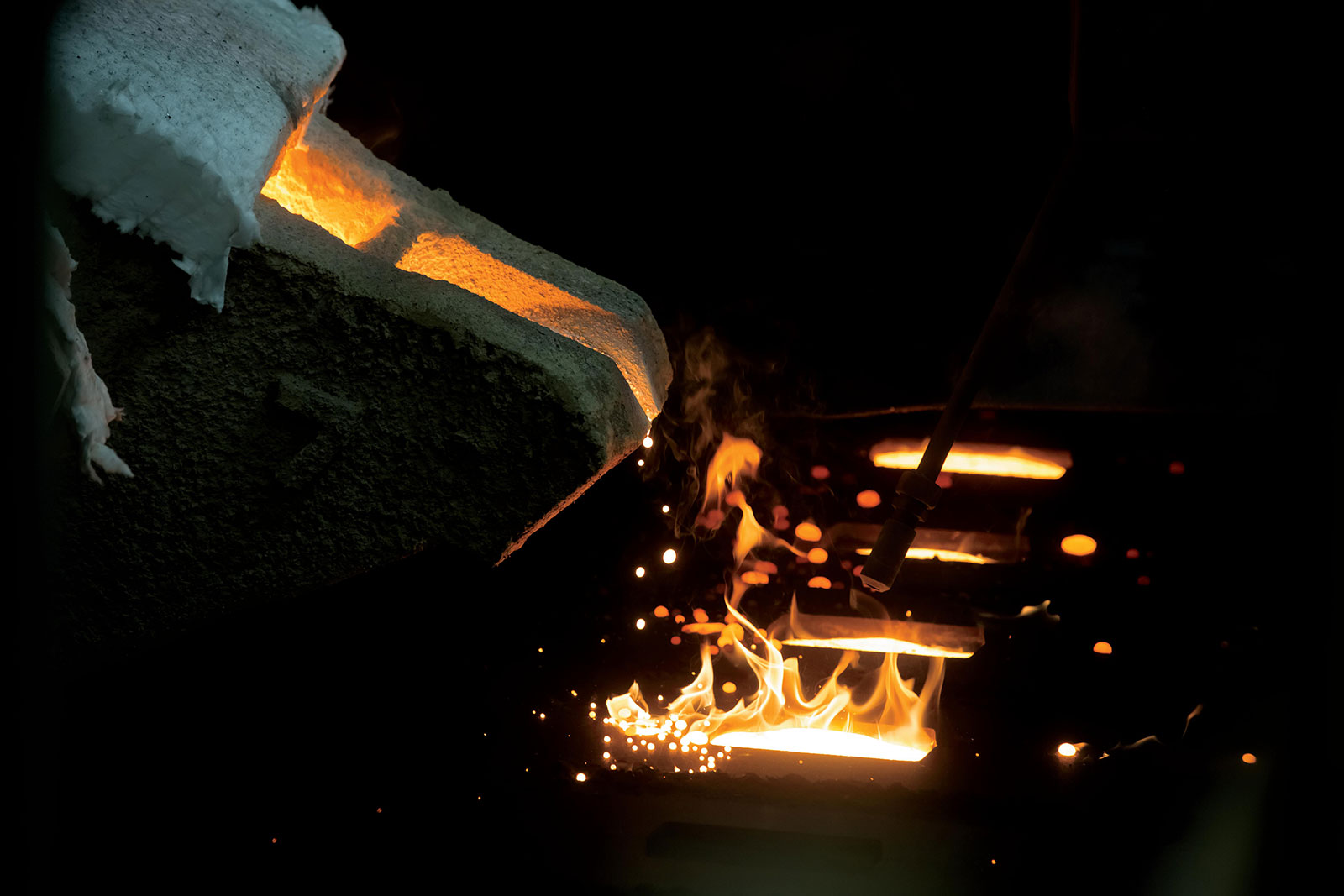 Careers
Welcome, World: Region attracts significant international investment
August 1, 2020
Story by Kevin Litwin
International companies from 13 nations have operations in East Central Indiana, attracted to the region's great location, transportation assets, pro-business climate, low business costs, accessibility to suppliers, strong work ethic and more. The region has a long and successful history in manufacturing, another reason why many foreign firms have established operations in the 10-county East Central Indiana area.
"Our state also has a balanced budget, strong reserves and a Triple-A bond rating, and that makes international investors comfortable," says Mindy Kenworthy, president of the East Central Indiana Regional Partnership. "Most of the foreign companies investing in East Central Indiana are affiliated with manufacturing within the automotive, food processing and glass industries."
The 13 nations are Canada, China, Finland, Germany, India, Israel, Italy, Japan, Luxembourg, the Netherlands, Spain, Switzerland and Thailand.
Examples of companies, their respective nations and the county they chose include;
ShaLee Oils (Canada) in Blackford County
Muncie Power Products (Italy) in Delaware County
Huhtamaki (Finland) in Grant County
KVK US Technologies (Germany) in Henry County
Motherson Sumi (India) in Jay County
Nestlé (Switzerland) in Madison County
Ardagh Group (Luxemburg) in Jay
Grant and Randolph counties
INTAT Precision (Japan) in Rush County
Omen USA (Israel) in Wayne County
"Former manufacturing plants of General Motors, Ford and Chrysler are now replaced with Japanese Tier I suppliers to Honda, Toyota and Subaru in Indiana," Kenworthy says. "There are also Japanese assembly plants in nearby Ohio and Kentucky that our area companies supply."
PERSONAL THANKS
Kenworthy says leading the way in volume are 18 Japan-based companies in East Central Indiana that employ more than 4,000 people. Several of those companies have announced expansion plans that will bring an additional 500 total jobs by the end of 2018.
"Our organization helped coordinate and led its first international trade mission to Japan in November 2016 that included Richmond Mayor Dave Snow, Rushville Mayor Mike Pavey and local economic development leaders," she says. "We spent nine days and visited several Japanese executives to thank them personally for investing in our region. Relationship-building is very important to the Japanese, and we hope to do these kinds of trips regularly."
As for European investment, Kenworthy says some international executives have mentioned that the small and midsize rural communities of East Central Indiana remind them of scenic villages and towns back home.
"None of the countries are really spreading their cultures to our area because few international people are working at our East Central Indiana facilities," she says. "But it's nice to know that they view our region as a home away from home."
NESTLE AND MUCH MORE
One of the hottest areas for foreign investment in East Central Indiana is Madison County and its county seat of Anderson, attracting companies such as Nestle, Italpollina, Sirmax, NTN Driveshaft and NTK Precision. Since 2006, Madison County/Anderson has collectively seen $1.5 billion in investment and 4,000 jobs, thanks to expansion projects and new arrivals.
"We continue to see activity from the foreign front, with international companies viewing America as a safe investment in a world full of turmoil," says Rob Sparks, executive director of the Madison County/Anderson Corporation for Economic Development. "As our local population continues to increase, we have a great opportunity to attract more foreign direct investment to our region."
Ever since Nestlé chose Anderson in 2006, the company has invested $900 million and brought 800 jobs into the community, while NTN and NTK have invested $300 million collectively and both recently announced expansions.
"I plan to take one trip a year, sometimes two, to Europe and Asia to build relationships," Sparks says. "Madison County is a great place to do business, with our labor force having a history with the auto industry. In addition, corporate taxes are dropping and there are good power and utility resources."