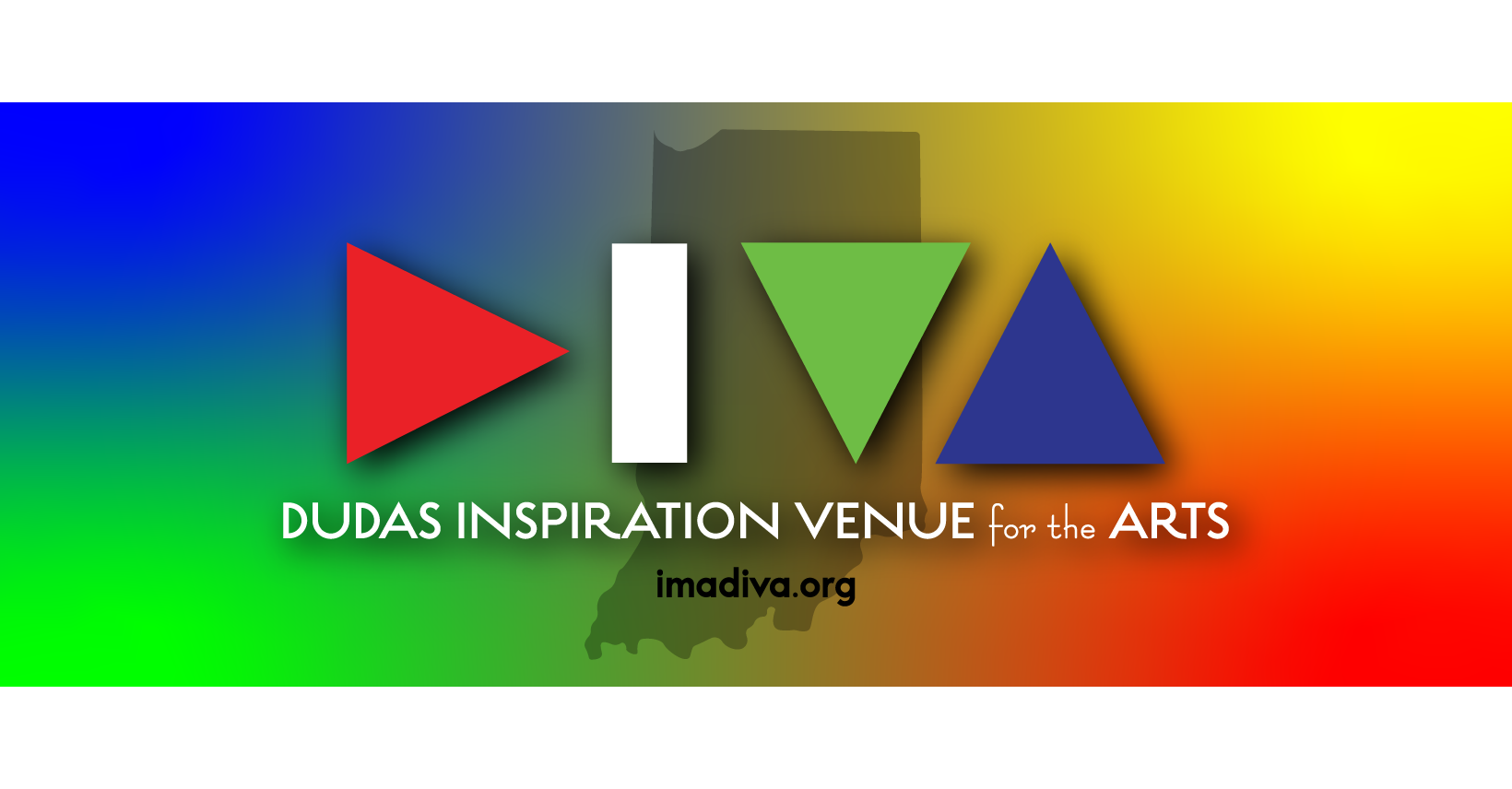 Discovery
Wayne County Arts Venue Wants to Hear from You
May 17, 2021
Did you know you can attend an improv show in East Central Indiana? Well, you could have before COVID-19 and 2020. DIVA is in Richmond's historic downtown in Wayne County and is the creative making of Andy and Amy Dudas. It's their hope that live art performances and shows at DIVA's lovely Richmond venue will soon return.
Formed in 2017, DIVA was created to offer a collaborative community arts space. As Amy and Andy say, "It's about art for art's sake." However, like many venues, Covid-19 shut it down. The downtime has allowed DIVA to reimagine the venue and what creating and consuming art means in the region.
What will it look like to create and share art in 2021 and beyond? DIVA is on the path to exploring this through its strategic planning process, made possible by a generous grant from the Wayne County Foundation. This work includes hearing from the local community and the East Central Indiana region through a quick survey.
Why is taking the DIVA survey important to East Central Indiana residents?
In a survey 2016 survey by Americans for the Arts, a whopping 87% of Americans believe arts and culture are important to local businesses and the economy. They also believe it's important to the quality of life.
However, DIVA thinks the arts do far more than contribute to the region's economy. DIVA believes that there is a direct connection between the arts and educational outcomes, cognitive ability, health and wellness, and community wellbeing. Studies support this belief time and time again.
As a region, we want to grow our Arts and Culture experiences. This is key to attracting new residents along with bringing value to our current residents. DIVA's goal is to understand the role of the arts in the Wayne County community and the region, how residents want to create and consume the arts.
How will the data be used?
The data from this survey will help inform DIVA about how we can best complement the area's existing arts opportunities and help make Wayne County a regional arts destination. Aligning our programming with the community's needs will, encourage civic engagement, contribute to economic development, and increase social capital throughout the area.
Where can I take this survey? You can complete the 5-minute survey following this link.
For questions or more information:
DIVA
708 E. Main Street
Richmond, IN 47374
https://imadiva.org
Amy and Andy Dudas at 765-259-0457 or by email