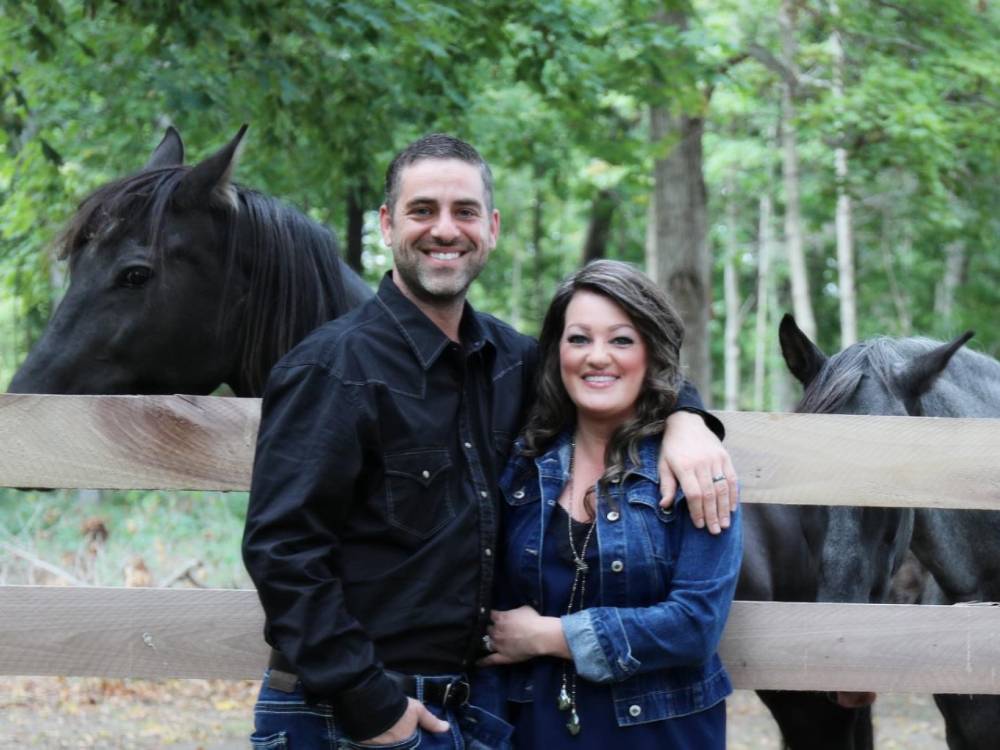 Living
Home for the Holidays: Putting Down Roots and Making Memories in Henry County
December 9, 2020
Being close to family is one of the primary reasons Henry County natives move back to the area. Having the opportunity to spend time together and experience local traditions together leads to cherished memories. Two area residents, Danielle Houser and Brandon Miller, decided to root themselves in their hometown for many reasons, one of them being experiencing the holidays with their families.
The Best of Both Worlds
Danielle Houser has vivid memories of treasured holidays spent in Henry County. Whether participating in the Downtown Christmas Walk or decorating her tree with family, she knew her community was safe and welcoming to everyone. This is one of many reasons why Danielle has continued to call Henry County home after college graduation.
"Every day brings a new and exciting opportunity to provide services that create a positive change in our local community," Danielle explained.
Danielle serves as the Human Resources Manager for GEO Secure Services. Outside of work, Danielle enjoys being a part of the local community. She has served as a representative at the Downtown Christmas Walk to help keep the tradition alive. Danielle continues to try and make a positive impact in keeping her community safe and welcoming.
"I enjoy the small town feel of Henry County, especially during the holidays- with the Grinch visiting the children and local vendors setting up," continued Danielle. "Life in Henry County is the best of both worlds- there are local attractions for Christmas that can be seen and heard from miles away, paired with a community that always supports family."
Carrying On Family Traditions
Brandon Miller is looking forward to his first Christmas as a newlywed and father. Brandon and his wife Saydi welcomed their daughter Ellie just a few months ago. One of Brandon's favorite memories as a child was picking out a Christmas tree with his family. That tradition is now a family business. Brandon's family owns Whitetail Tree Farm, located near the border of Henry Delaware Counties in Springport, Indiana.
"I look forward to sharing this tradition with my wife and daughter this Christmas season," Brandon explained. "I will forever cherish the memories of Ellie being able to meet Santa Claus and getting to enjoy a donut and hot chocolate by the fire."
When Brandon isn't helping families find their perfect Christmas tree, he enjoys participating in the events Henry County has to offer during the holiday season. He finds it important to be with his family during the holidays creating life-long memories.
Brandon believes in his home community so much that he became a real estate agent for ERA Integrity Real Estate in New Castle. He enjoys helping others settle into the area and make their homes in Henry County the way he and Saydi have.
There's A Place For You Here
Nestled in the heart of Indiana, the communities in and surrounding Henry County make an excellent place to create new family memories. With the warmth and charm at the center of these communities, large city amenities are within close driving distance. Carry on family traditions or create new ones in Henry County.
By Morgan Weaver