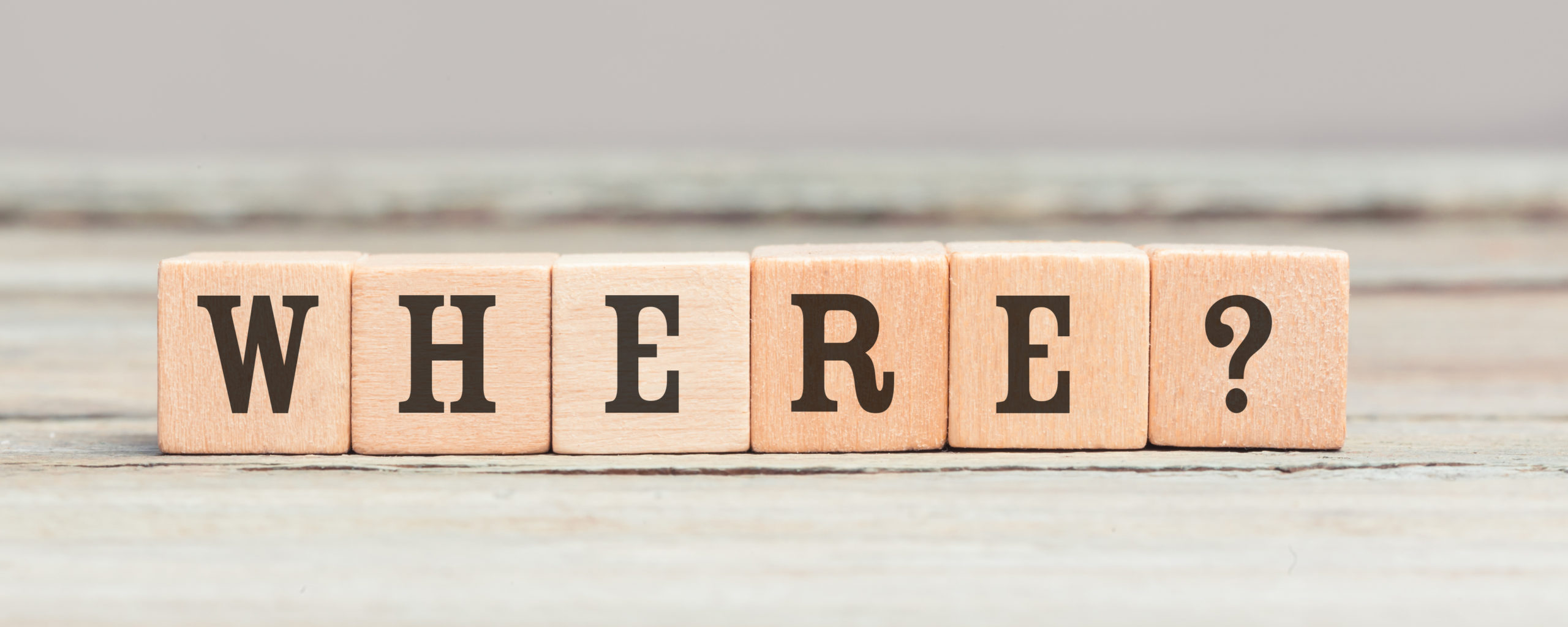 About
Where is East Central Indiana?
November 25, 2020
Not to state the obvious, but the region we call "East Central Indiana" is a group of counties that comprises the easternmost part of central Indiana – seems straightforward, right?
This region started as small agricultural communities – and a lot of that heritage still exists to this day. During the Indiana Gas Boom of the 1890s, we saw a shift towards larger cities in our region that focused on glass manufacturing. Once that economy faded, those skilled workers turned to automobile manufacturing. That, too, started to fade and our 10 counties in East Central Indiana (or "ECI") had to ask themselves, "Who are we?" We're still working on answering that, but what we do know is that East Central Indiana – not quite the North or the South, definitely not urban but not only rural – has something special to offer.
Our 10 County Region
Indiana has 92 counties, but only 10 have the distinct honor of being part of East Central Indiana. These 10 counties are a mosaic of opportunities available for residents, transplants, and visitors to the region, so you'll want to take a closer look at each. The best news? It takes less than two hours to drive from one corner of the region to the opposite corner (with many wonderful towns and cities in between), so you can live in the best neighborhood for your family's needs with just a short commute to work – even if it's in a completely different county in East Central Indiana. When you're in ECI, you don't have to settle for one town: the entire region is yours!
Each one of our counties offers unique features in history, art, recreation, industry, and anything else you could want, and we invite you to get to know them better.
Proximity to Our Neighbors
It may surprise you to learn that East Central Indiana is within a day's drive of 60% of the US population. What that means is that you are close to major metropolitan areas: you'll be close enough to enjoy everything those cities have to offer without having to battle traffic, congestion, and competition on a daily basis.
Three hours in any direction will get you into four of our neighboring states – and just a little further opens up a variety of places for you to explore. This makes East Central Indiana a logical, affordable location for you to call home while still enjoying excursions to your favorite Midwestern destinations. If road trips aren't your thing, we do have access to four excellent airports that will get you where you need to go.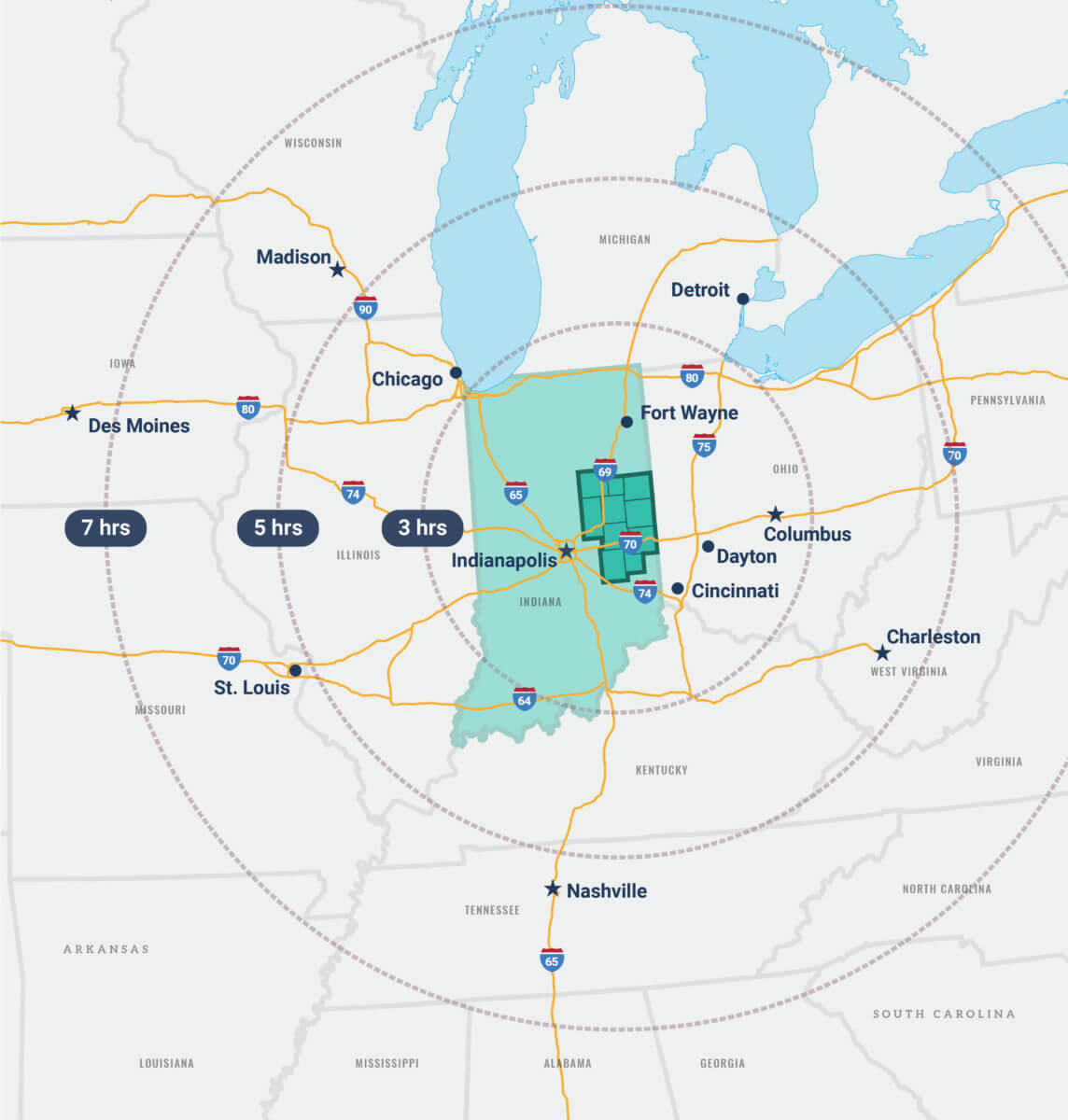 Employers & Industries Who Chose ECI
You may be thinking, "Okay, East Central Indiana sounds like a nice place to live, but how will I find a job there? Aren't all the good jobs in the larger cities?" Here are just a few of the companies that choose to reside in East Central Indiana – not to mention the countless smaller businesses that make up a rich area of opportunity for anyone looking for the right career.
Education

K-12: Check out each county's local school system for careers in education, administration, and more.

Higher Education: Anderson University, Ball State University, Earlham College, and Ivy Tech

Healthcare

Local Physicians' Offices
The following organizations offer careers in entertainment, customer service, manufacturing, management, IT, engineering, sales, marketing, finance, and transportation and logistics. Curious about the earning potential in these fields in East Central Indiana? One of our East Central Indiana counties created this handy Career Pipeline infographic.
Our local small businesses offer opportunities like the corporations listed above and we invite you to check out each county's Chamber of Commerce to get to know these businesses better. If none of these opportunities suit you, check out our resources for opening your own business. East Central Indiana is very friendly to entrepreneurs.
Getting More Information
Each of our counties has a profile page on our website – you saw those links listed above. If you have an inkling of where you might like to explore next, you are welcome to connect with one of our County Ambassadors, who can give you an insider's perspective. You'll find people who have lived here all their lives and some who are Hoosiers by choice – and proud of it! Our Ambassadors all have different reasons for living in ECI and you'll enjoy connecting with them. If you don't know who to reach out to, fill out this form and we'll find the right match for you.
You can continue to stay in touch with us by subscribing to our newsletter and following us on your favorite social media platforms. You find links to all of these items here.